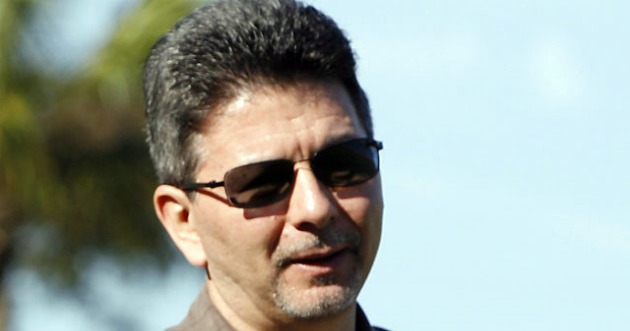 By Evan Brunell
The
Orioles
' search for a general manager will continue after
Blue Jays
assistant GM Tony LaCava declined an offer to take over the Orioles.
"I'm working in a great place, a job that I love. It's just as simple as that," LaCava told the
Baltimore Sun
by way of explanation."I really, really treasure my relationship with [Toronto] general manager, Alex Anthopoulos, and I really want to see this through with him."
This is a surprise, as Toronto was readying for LaCava's departure. The 50-year-old was meeting Orioles owner Peter Angelos for the first time on Monday, likely discussing the terms of his employment, the
Baltimore Sun
wrote. The Orioles were not doing a second round of interviews, so the fact LaCava was back in town and meeting with Angelos spoke volumes. He must not have liked what he heard.
Baltimore's GM job is not exactly seen as a plum job in baseball. The O's play in a very difficult division and arguably are the worst team in the division as far as resources are concerned, whether financial, organizationally, or major- and minor-league talent. In addition, Angelos is a meddling owner who still hasn't learned that the O's have struggled since the mid-1990s because of his over-involvement.
LaCava, for his part, tried to deflect that aspect of turning down the job by telling the
Sun
, "This was about the Toronto Blue Jays more than it is anything about the Orioles. ... They were classy in everything they did."
But this is a man that has waited about a decade for a GM job. There are only 30 GM jobs in the league and the fact LaCava turned down what would be his first GM job speaks volumes.
The O's have only interviewed three other candidates. One was Jerry DiPoto, who was hired as the
Angels
GM last week. The other two are Baltimore director of player development John Stockstill and
Dodgers
assistant GM De Jon Watson. The Orioles may re-open the field to interview candidates, especially now that the World Series is over. Stockstill isn't a well-known name and while Watson's name has surfaced in recent seasons as a potential GM candidate, he hasn't been a popular name. LaCava, of the three remaining candidates, was the clear top dog.
MASN says
Baltimore could interview
Rangers
' senior director of player personnel, A.J. Preller. Hometown candidate Thad Levine, who is Texas' assistant GM, could also receive consideration.
Unfortunately, it appears things are only backsliding in Baltimore. Ex-GM Andy MacPhail was able to wrest more control from Angelos than any other GM had, and for a while there, it looked like it was paying off. However, the last two years saw the organization stall, if not regress, in its progress and MacPhail chose to leave the organization despite Angelos' attempts for him to stay. The way the process has gone to interview a new GM, it appears as if what power MacPhail had was a one-time thing only and Baltimore is back to looking for someone to do Angelos' bidding.
For more baseball news, rumors and analysis, follow @EyeonBaseball on Twitter or subscribe to the RSS feed.