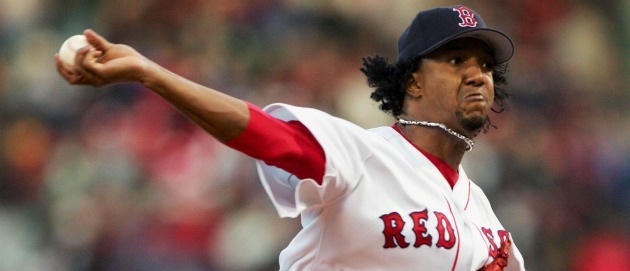 By C. Trent Rosecrans
Pedro Martinez told reporters Saturday that he was planning to officially announce his retirement soon -- apparently that announcement was unofficial.
The 40-year-old Martinez last pitched in 2009, starting nine regular-season games for the Phillies and three games in the postseason, including two in the 2009 World Series against the Yankees.
According to MLB.com, Martinez said he still had the desire to play, but he's enjoying his life at home too much.
Martinez will finish his career with a 219-100 record and 2.93 ERA and three Cy Young Awards. From 1997-2005, he went 149-53 with a 2.47 ERA, winning 20 games twice. He led the league in ERA five times, including a 1.90 ERA with the Expos in 1997 and a 1.74 ERA with the Red Sox in 2000. He finished second in the MVP voting in 1999 when he went 23-4 with a 2.07 ERA.
For more baseball news, rumors and analysis, follow @eyeonbaseball on Twitter or subscribe to the RSS feed.