By C. Trent Rosecrans
Right-hander Octavio Dotel officially joined the Tigers on Friday, and when he throws his first pitch for Detroit in 2012, he'll set a Major League record having played for his 13th different team.
Dotel, 38, pitched for the Blue Jays and Cardinals last season and the Pirates, Dodgers and Rockies in 2010. He'll break the record of 12 teams he held along with first baseman/DH Matt Stairs and left-hander Ron Villone. Both Villone and Stairs finished their career with the Nationals, one team Dotel hasn't played for, so there's always a chance for 14. If Dotel pitched for two more teams, he'd have played for half the teams in baseball.
"After being all over the place, that's good," Dotel told MLB.com's Jason Beck when asked about the record. "Matt Stairs was the guy. He played [close to] 20 years. I've played a lot fewer years [13]. I'm very happy I've got the record, and I hope to keep going."
Here's a visual of Dotel's 12 previous teams in chronological order: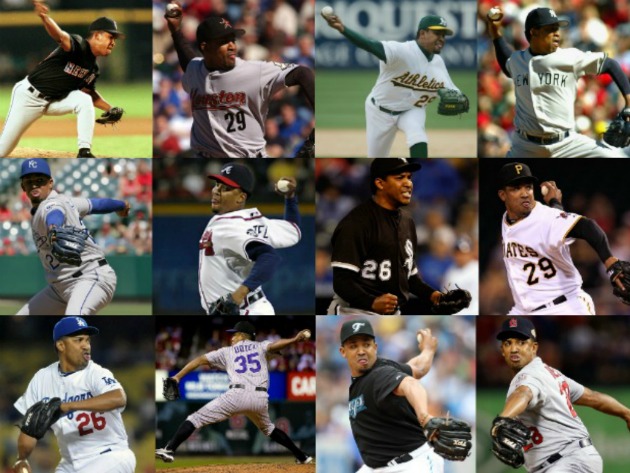 Keep track of all the free agent moves with the CBSSports.com Free Agent Tracker
For more baseball news, rumors and analysis, follow @eyeonbaseball on Twitter or subscribe to the RSS feed.