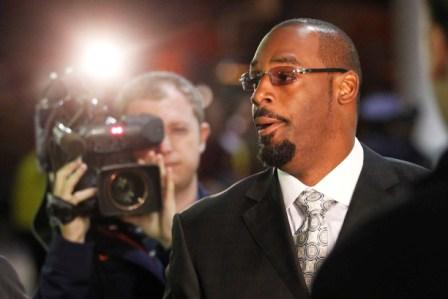 Posted by Josh Katzowitz
When you first hear the numbers from a player's contract, those figures oftentimes are inflated, because the player's agent oftentimes is the one who's leaking the numbers. In an effort to make the player – and, indirectly, himself – look good, he talks about the maximum possible that player COULD receive.
So, on Monday, we wrote about the report that McNabb's new five-year deal was worth about $78 million, with $40 million guaranteed. Today,
ESPN's Adam Schefter
breaks down the contract.
And not surprisingly, it's not quite as impactful as we all originally thought.
According to Schefter, McNabb would get the $78.5 million if he's active for each game for the next five seasons. He would get the maximum $88.5 million if he leads the
Redskins
to the Super Bowl title in all five of those years.
Since there's no chance in hell he'll get the absolute maximum, here's how the money is split.
When he signed the deal, he got a $3.5 million signing bonus (that's his to keep, regardless), and he'll get an additional $250,000 if he's active for the final eight games of the season (after Monday's contest, it's the final seven games). In 2011, he could receive a $10 million option bonus and then $2.5 million as his salary (along with other incentives that could boost that total another $3 million).
From there, his salary jumps to $12.75 million, $13 million, and $13.75 million before falling to $13.55 million. Plus, he's got other bonuses and playoff incentives as well in the final four years of his deal.
Technically, of course, McNabb stands to make a ton of money if he plays for the Redskins through 2015 (when he would be 39 years old for much of the season).
Or, the Redskins could cut McNabb after this season and essentially save themselves about $74 million.
The deal doesn't sound quite as good that way, does it?
For more NFL news, rumors and analysis, follow @cbssportsnfl on Twitter and subscribe to our RSS Feed .