Posted by Andy Benoit

In 2012, assuming the world doesn't come to an end, Nike will take over as the official uniform supplier of the NFL. When this deal was first announced, Nike's Brand President Charlie Denson said, essentially, that NFL uniforms had not advanced quickly enough and that Nike would be making big changes to rectify that.

He wasn't kidding.

If the Nike uniform design sketches that are popping up on message boards are indeed legit (many believe Nike has leaked them in hopes of getting easy feedback from teams and consumers), then the NFL is about to be propositioned with one of the most drastic rebranding campaigns in sports history.

Before you take a look at some of the designs, understand a few things:

**It has not been confirmed that Nike put these out.

**The NFL has not approved any of these uniforms (and it's likely the league has not even had discussions with Nike about the specifics).

**Given that teams like the Cowboys, Bears, Steelers, Packers, Browns, Colts, Raiders, etc. have had essentially the same uniforms for their entire modern existence, it's possible that these digs could be vehemently rejected.

**It's also possible that these uniforms would only be worn on special occasions, just like Nike has done in college football with the Pro Combat uniforms.
Here are five of the more noteworthy uniforms designs. To see more, click here.

UPDATE 1:45 p.m ET: CNBC's sports business guru Darren Rovell says the Nike Patriots uniform is fake and that Nike did not design it. No word from Rovell on whether the other uniforms are also a scam or were indeed leaked from Nike. We'll let you know as soon as we know. Regardless, aren't these at least just sort of fun to look at?

UPDATE 2:00 p.m. ET: The Saints have now said that the uniforms were not designed by Nike and that the NFL will not be using them. We'll go ahead and assume that all 32 uniforms are a scam. To whoever executed the scam…nice work. You got the reaction you wanted. Plus, you gave us all great fodder, so thanks.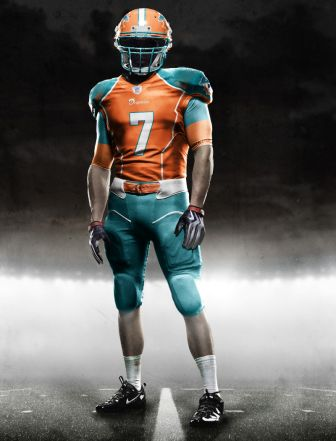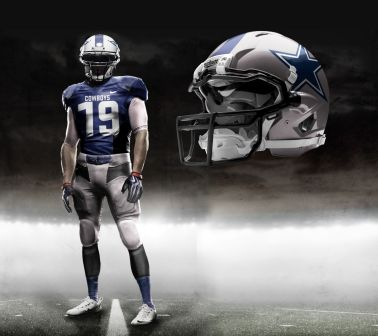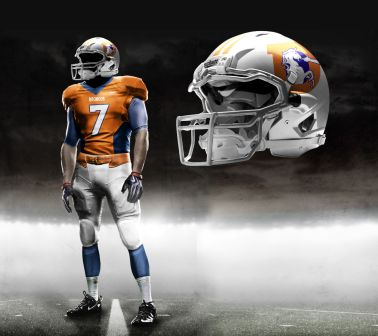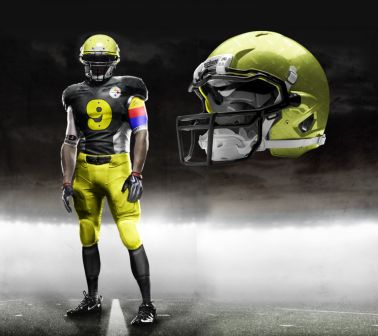 For more NFL news, rumors and analysis, follow @cbssportsnfl on Twitter and subscribe to our RSS Feed.