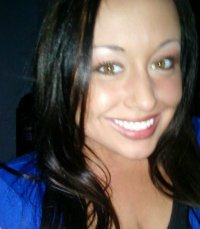 Posted by Josh Katzowitz
While a number of players continue to find themselves in handcuffs during the lockout and as we continue to ponder
Ray Lewis
' theory that
crime will rise
(IN THE ENTIRE WORLD!!!) if games are lost to the labor dispute, we have another (former) NFL employee in trouble.
And this time, it's a cheerleader.
The
Athens Banner Herald
reports that ex-Falcons cheerleader Kori Lanard was arrested April 29 and has been linked to an accused chop shop operator.
According to her Facebook page, Lanard, 30, is in a relationship with Kirk Devon Bray – who was arrested May 5 after he crashed a stolen truck in Athens. Later, authorities accused him of running a chop shop in suburban Atlanta, and they have linked him to numerous stolen vehicles from Atlanta to the South Carolina border.
"There are so many agencies with so many different pieces of the picture," Oconee County Sheriff Scott Berry told the paper. "This is a case that's turning into epic proportions. Every rock you kick over, you find new evidence.
"People all across the state of Georgia and Tennessee are working on this guy."
A few days before Bray was arrested, an Oglethorpe (Ga.) County deputy stopped a stolen Ford F-350, but Bray and Lanard ran from the officer and escaped. She wasn't so lucky the next time a cop tracked her down, but hey, at least she showed that she has plenty of spirit and, when people are coming after her, she can be aggressive, B-E-A-G-G-R-E-S-S-I-V-E.
Photo courtesy of Facebook.For more NFL news, rumors and analysis, follow @cbssportsnfl on Twitter and subscribe to our RSS Feed.