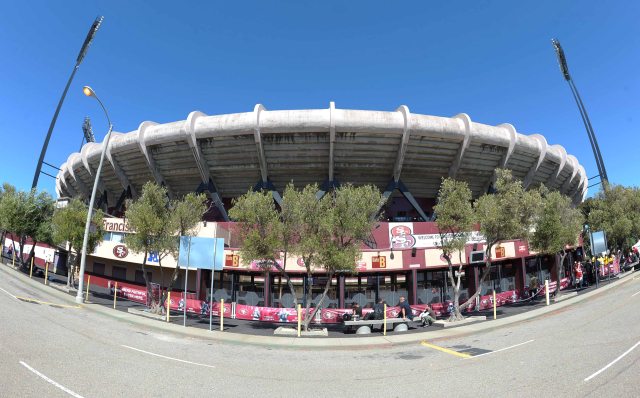 Posted by Josh Katzowitz
The
49ers
have wanted a new stadium in which to play for many years, and the
Raiders
have one of the oldest residences in the league. Presumably, they wouldn't mind new digs either.
The perfect solution? Build one and let both of them play inside.
And that's actually what the two sides are discussing, according to the
San Francisco Chronicle.
"We've put our teams together," 49ers chief executive Jed York told the paper. "It doesn't mean we're going to find the right deal that fits for both teams, but we're certainly going to get a look at those options."
Said Oakland chief executive Amy Trask: "We have said repeatedly that we have an open mind with respect to our stadium solution. An open mind means an open mind as to sharing a facility with the 49ers. I say to Jed regularly that we should have not only an open mind to the sharing of the facility, but to the location of the facility which we might share. And so there are a lot of options for us to consider."
First, the two sides would have to figure out where to build the new stadium. The 49ers have been working diligently on getting a new home in Santa Clara, and already, the city has passed a bill that would allow $114 million of public money to be used to build it. At this point, the Raiders don't have any options for building a new stadium.
The NFL likely would take a positive view of such an arrangement, considering how well it's worked out in New Jersey with the
Jets
and the
Giants
. In fact, some believe that the two teams sharing the stadium is the ONLY way a new place will be built.
"You have a league that has no plan in place to support the building of new stadiums," said former 49ers president Carmen Policy. "You can't finance that deal in Santa Clara. I'm not sure you can in San Francisco, either."
"I believe the league has an internal belief that the only way to build a world-class stadium in the Bay Area would be a two-team stadium."
For more NFL news, rumors and analysis, follow @cbssportsnfl on Twitter and subscribe to our RSS Feed.