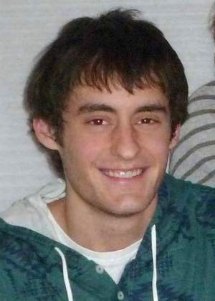 By Josh Katzowitz
UPDATED (5:43 p.m. ET):
ESPN Milwaukee's
Jason Wilde is reporting that the
Packers
players have been told that the body has been indentified as Michael Philbin.
Earlier in the day, here's what coach Mike McCarthy had to say: "The Philbin family is obviously going through a tough time. As we always have, we're family-first in this organization. We're supporting Joe and his family the best we can, and we're holding out hope that this comes to a positive conclusion."
According to
WFRV
out of Green Bay, Oshkosh police are not releasing the name of the body due to "family wishes." Foul play is not suspected, but the investigation of the incident is still under investigation.
From the
Twitter account
of
Giants
defensive end
Justin Tuck
, whose squad faces Green Bay this weekend: "Our prayers go out to the Philbin family and Packer nation for their loss."

UPDATED (5:03 p.m. ET):
According to the
Northwestern.com
, a body has been recovered from the river but no positive ID has been made yet.
Police said the body of a man between the ages of 20-25 was recovered in about 15 feet of water, 30 yards from the shore at about 3 p.m. Monday.
----------
Police in Oshkosh, Wis., are searching for a person who might have fallen through the ice and into the Fox River, and at the same time, police are asking for help from the public to locate the whereabouts of 21-year-old Michael T. Philbin, the son of Packers offensive coordinator Joe Philbin.
As the Northwestern.com reports, divers began to search for the missing person early Sunday when a man reported he thought he heard somebody crying out for help from the river about 2:30 a.m.
Michael Philbin was last heard from early Sunday while he was on a trip to visit friends at the University of Wisconsin-Oshkosh. He spoke to somebody on his cell phone about 2 a.m., and he wasn't reported missing until about 8 p.m. Sunday. Police do not suspect foul play.
The police, though, are treating the missing persons report and the possible drowning as two separate incidents.
Philbin is described as 5-foot-11 and 155 pounds with brown hair and hazel eyes. Anyone with any information on Philbin is asked to call Oshkosh police at (920) 236-5700.
In the past week, Joe Philbin has interviewed for the head coaching jobs for the
Chiefs
and the
Dolphins
.
"The Packers organization is aware of the missing person report regarding Michael Philbin, son of offensive coordinator Joe Philbin," the Packers said in a statement released Monday. "Our thoughts and prayers are with the Philbin family during this difficult time. We ask anyone with information about Michael to contact the Oshkosh Police Department."
For more NFL news, rumors and analysis, follow

@EyeOnNFL

on Twitter, Like Us on Facebook, subscribe to our NFL newsletter, and while you're add it, add our
RSS Feed
.