Posted by Matt Moore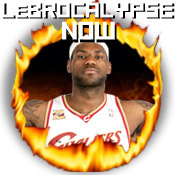 LeBron arrived at the Greenwich Boys and Girls Club in a red and white plaid shirt, jeans and a belt.
Yes, I know you think this ridiculous. Welcome to the madness.
Additionally, Chris Broussard, who has been sticking with the Miami
Heat
story from late last night, is hedging his bets and saying "reports lean to" and "he is expected to sign with the Heat." It's a matter of Broussard hedging his bets. Or, he's throwing people off to make sure his parent network's ratings are as high as they possibly can be.
It's almost over folks.