Posted by Royce Young
Last week at the ESPYs,
Steve Carell made a decision
.
After much deliberation, he decided to take his appetitie to the Outback Steakhouse. Of his decision to eat at Outback over long-time favorite Chili's, Carell said "Well I had a good run with Chili's and in a perfect world I'd be eating at Chili's constantly, but tonight there's no rules. Just right. Outback Steakhouse." The parody was one of the highlights of this year's ESPYs and frankly, all these parodies have almost made LeBron's one-hour annoucement special kind of worth it. I said almost.
But Chili's, not one to miss out on capitalizing on an opportunity, responded in the only way it should: in comic sans.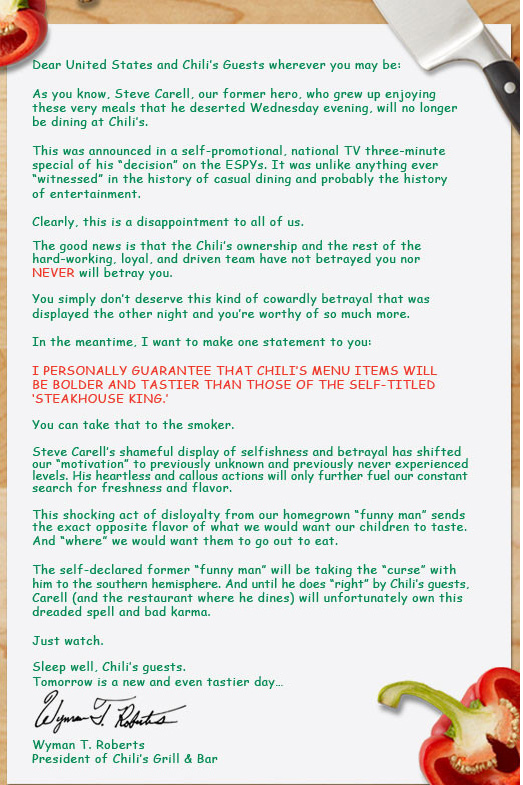 Brilliant. Complete with random use of quotations and capitalization. Well played Chili's.
One ironic thing to note about Carell's decision: As Michael Scott on The Office, Carell's most famous role,
he's an outspoken lover of Chili's
. And yet he chose Outback. Just like LeBron, Carell made a business decision and strayed from his roots.
[
Media Bistro
via
Yardbarker
]