Posted by Royce Young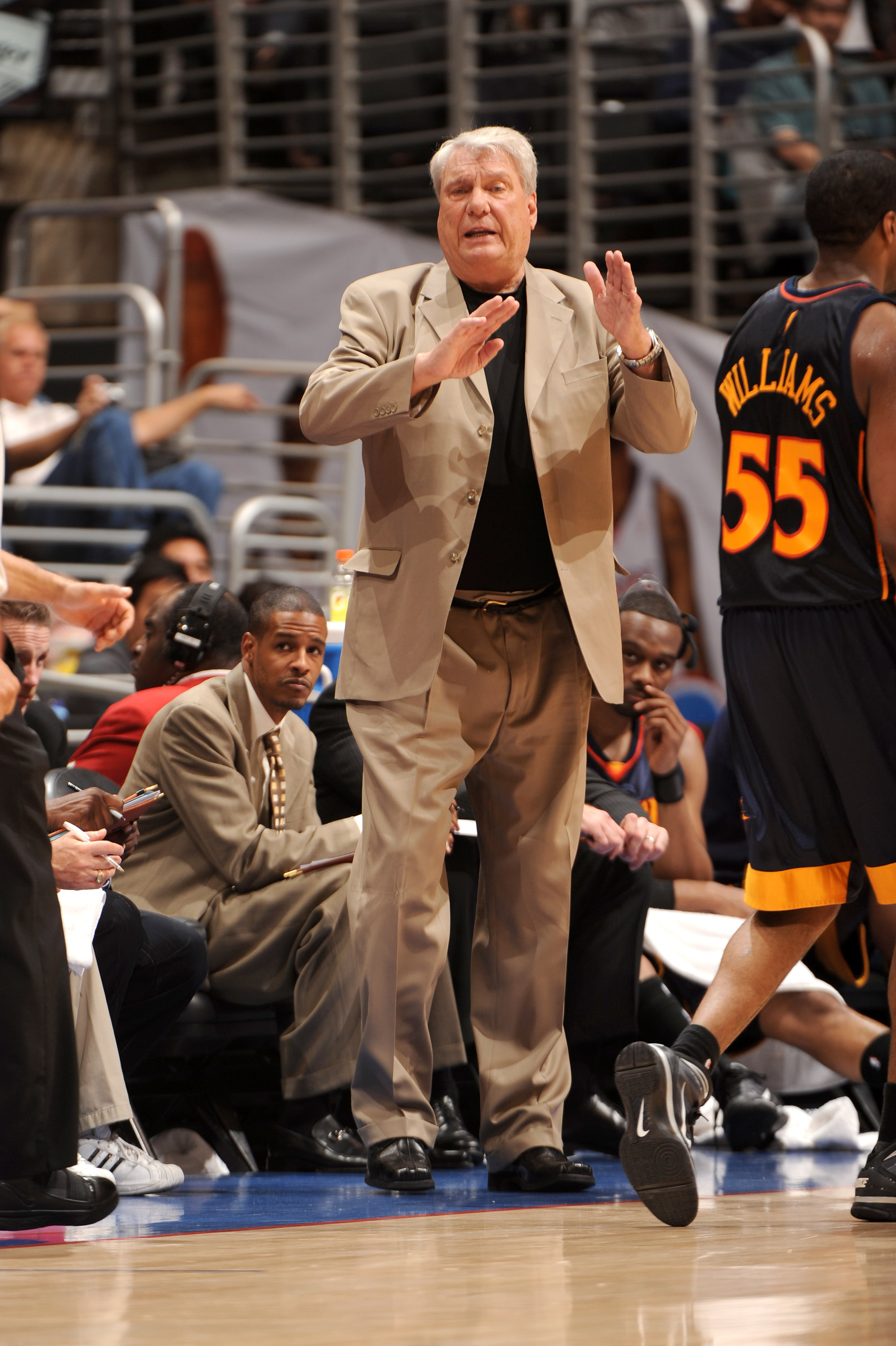 Most times, when a new owner comes in, a little house-cleaning begins. But that's typically after keys have exchanged hands. Not the case for Warrior co-owner-to-be Joe Lacob who said he's ready to start tearing down walls
now
.
In an interview KNBR
and via
Marcus Thompson of InsideBayArea.com,
Lacob says the Nellie era is done. The question is, does this happen this year or next?
"It's not really whether Nellie is here this year or not. He's not going to be here beyond this year, that is clear," Lacob said. "His contract ends and I could tell you, he would tell you, this is last year IF he coaches. We are going to be thinking about the future. The only question is when we begin that future and whether this is the right thing to have him coaching during this period. We'll have to make that decision."
Don Nelson, who is the NBA's all-time winningest coach, has his contract expire after next season. Lacob said he prefers a younger coach and mentioned specifically Scott Brooks for the
Thunder
. He didn't mention Brooks as a
candidate
for the Warrior job, but just as an example of the type of coach Lacob is interested in.
As for the process of these decisions, Lacob explains: "We're not going to be rash, we're not jump to conclusions. We're not going to do crazy things because the media wants change or some fans on the Internet want change. I am going to listen to all those things because I think the image is important."
If Lacob wants to make a move on Nellie now, which from the tone of the interview it sounds like he does, it would have to be done in September. That means a coaching search would start literally weeks before training camp beings. That would be, um, pretty wild. But surely Lacob doesn't want a lame duck year under Nellie. I think the ownership group would almost sacrafice a little organization in favor of getting their guy in sooner than later. But at the same time, the coaching pool would be more limited now than it would be next year.
It's an interesting question and definitely something to keep an eye on.