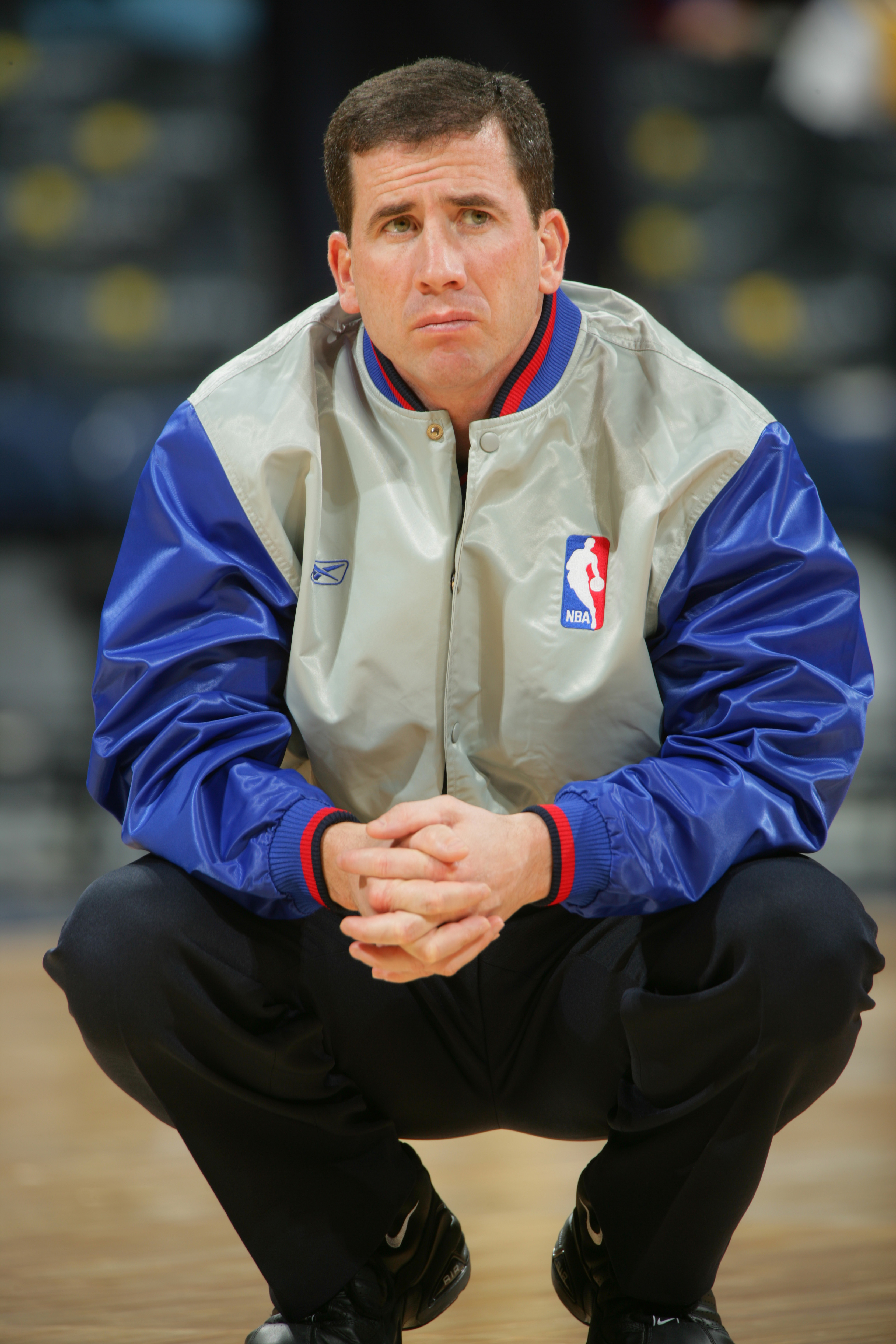 Posted by Royce Young
Tim Donaghy did something bad, so he wrote a book. In this day, it's almost just what you do.
He wrote the book (or at least told someone what to write), to help pay off around $200,000 in debt and also to provide some financial stability for himself and his four daughters.
Donaghy though, an NBA official who famously bet on games and involved himself with organized crime, hasn't earned a penny from it,
according to a report from The St. Petersburg Times.
Donaghy is stuck in a dispute with his publisher, VTi Group, over his book,
Personal Foul.
The first run of 10,000 books, sold within three weeks, said VTi chief executive Shawna Vercher in the report. But Donaghy and Vercher's relationship fell apart an in March, they cut ties entirely. The answer to the obvious question of why:
Donaghy said he broke things off because Vercher tried to tack on additional costs and wouldn't provide him with financial details. Vercher's side of the story: Donaghy called her office incessantly, became increasing hostile, demanded money and made veiled threats.

"Mr. Donaghy explained to me he had connections in the mob and the Gambino crime family and that they had an active member near me," said Vercher, 33.

Donaghy vehemently denied ever saying anything like that.

"She's using tabloid tactics to try to say I'm a bad person because the bottom line is she has not given me a full and accurate account of the profits and proceeds for Personal Foul ," said Donaghy, 43, who repeated a similar mantra about 20 times during an interview at a Panera Bread, near his Sarasota home.
The story also mentions that Vercher says she has information that Donaghy may have committed more serious crimes. And one other interesting thing of note from the story: Vercher said that in December, shortly after she started working as Donaghy's publisher-publicist, the ex-ref agreed to take a lie detector test. Then he backed out, saying he would fail if he was asked about fixing games. Of course, Donaghy denies this.
Before Donaghy ever sees a penny from the book, revenues go to the U.S. Attorney's Office, which will make sure the NBA gets its money. Donaghy served 15 months in prison and was ordered to pay $195,000 to the NBA.
The whole Tim Donaghy saga is a strange one and it appears to be getting stranger. Donaghy has little to no credibility and has been
caught in his lies multiple times
. So of course, in my mind, it's pretty clear as to who you should believe in this story.
Donaghy continues to pop up and just won't seem to go away. During the playoffs,
he critiqued peformances from officials
and even insinuated things like bias and favortism during the games. And then we see stories like this, with allegations that he's threatening his publisher. He admitted that he wrote the book only to make money but then he expects us to believe that he didn't exaggerate and add any sensational details in order to sell more?
Donaghy will eventually fade entirely into the background. But for anyone that actually believes his side of the story, reports like the one from today's St. Pete Times should make you think otherwise.
(
Via TrueHoop
)