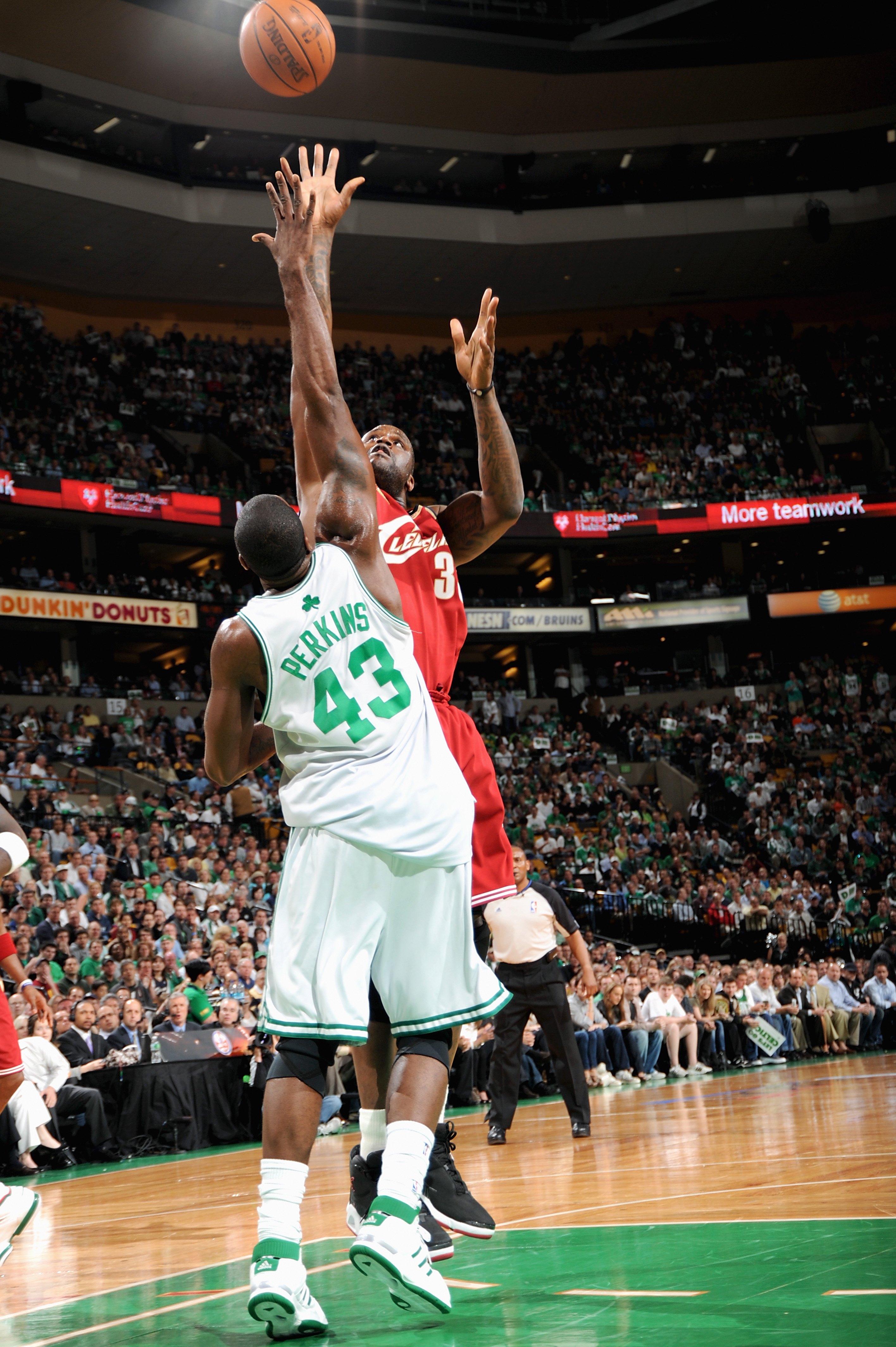 Posted by Royce Young
The last stop in Shaqulle O'Neal's historic career will be in Boston.
He told the Orlando Sentinel
he has no plans to be a 40-year-old plus professional athlete, even joking "Brett Favre only plays 12 games."
The
Celtics
are franchise number six for Shaq. He's spent 18 seasons in the NBA and is currently 38 years old, which makes him the oldest active player in the league. He signed a two-year contract with the Celtics.
Shaq made a countdown a few years back while he was in Phoenix counting down to his last days. When he finishes he'll have played 20 seasons in the NBA, which will still put him behind Robert Parish who holds the record with 21 seasons and 1,611 games. If Shaq plays in all 82 for the next two years (which is probably impossible), he'll finish with 1,334.
Currently, Shaq sits about 10,000 points behind Kareem Abdul-Jabbar for the all-time points record and about 3,000 behind Wilt Chamberlain for fourth place. If Shaq were to catch Chamberlain, he'd have to average about 17.5 points per game and play in all 82 games the next two seasons.
Shaq should pass Jerry Lucas and Buck Williams for 13th and 12th place and possibly Hakeem Olajuwon and Wes Unseld for 11th and 10th place in all-time rebounds however. Right now, Shaq has 12,921 rebounds, 21 behind Lucas, 96 behind Williams, 827 behind Olajuwon and 848 behind Unseld. Shaq would need to average 5.2 rebounds a game over the next 164 games to catch Unseld for 10th.
Shaq has been hunting for that one last hurrah the past few years. He knows his limitations and is looking to just find a spot on a roster. He played a role in Cleveland last season fairly well and he says he's willing to do the same in Boston.
"I'm not coming in to take over," O'Neal told the paper after an Orlando charity basketball game. "At this point in my career I'm just a role player and I'll do whatever it takes [to win]."