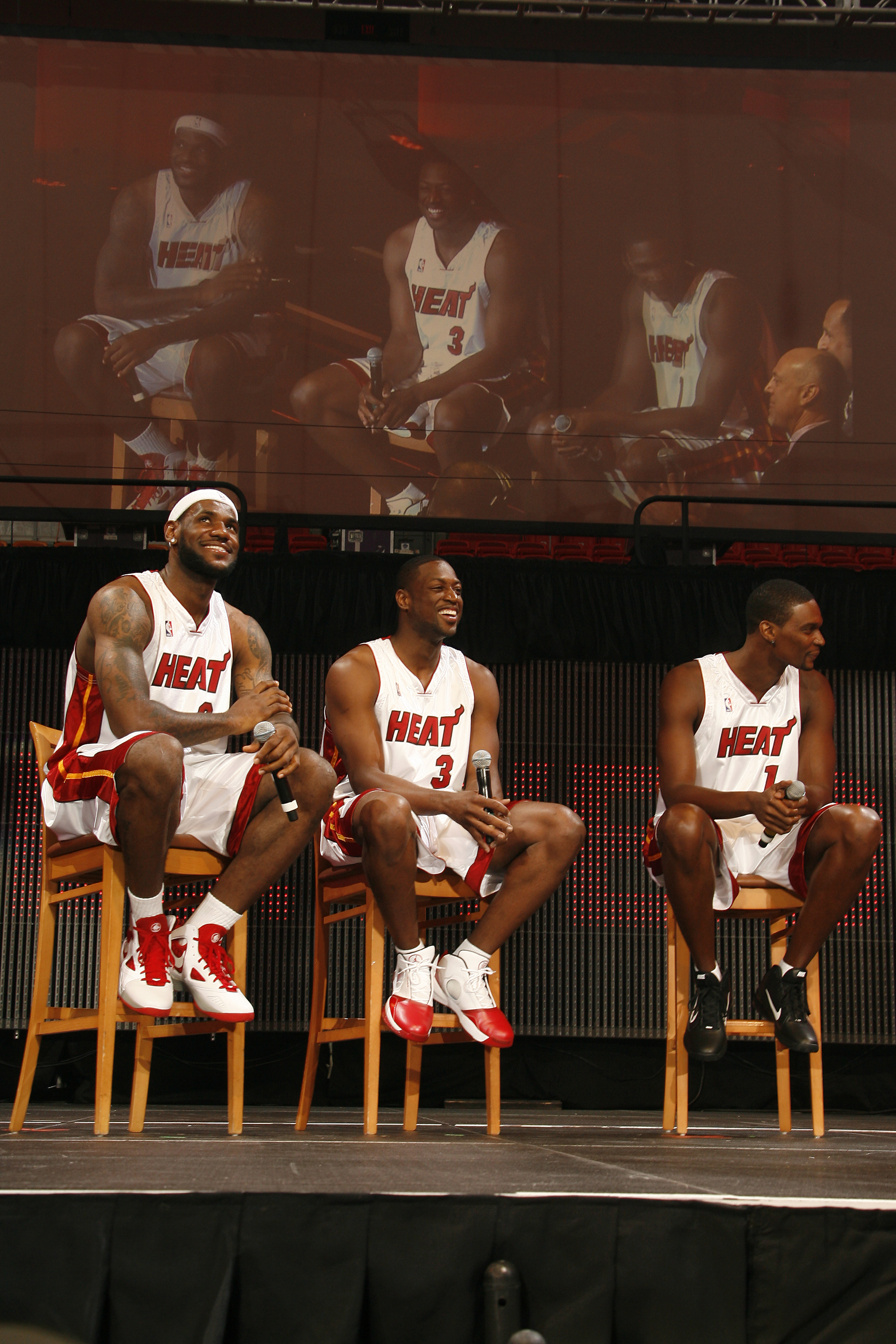 Posted by Royce Young
In an interview Wednesday
on ESPN Radio's "Mike and Mike in the Morning,"
Chris Bosh
said his new superfriend,
LeBron James
is using criticism about his departure from Cleveland "as fuel to do well next season."
Of course this comes shortly after
LeBron's tweet that said
, "
Don't think for one min that I haven't been taking mental notes of everyone taking shots at me this summer. And I mean everyone!

"
Bosh went on: "We're always all aware of what we do and how critics can be out there sometimes ... [James] uses it to fuel his ambition to win next year. I think we're going to have a lot of doubters. But that's fine, you know, that's a part of the game. As long as we come together and play the game the way it's supposed to be played I think we're going to be successful."
I don't know about you, but all of this feels a little manufactured. Like LeBron is trying to turn this into an "Us vs. the World" type of thing in order to play up a little Jordanesque vengeance. He heard all the criticism about copping out and going to be Wade's sidekick and so now, it's like he's turning it outward in order to appear like he can smite his foes and punish them for their careless words, a la His Airness. But... I just don't really buy it.
Matt Moore mentioned that it feels almost orchestrated
like this motivation has been self-generated on purpose. And it's hard not to agree there.
Bosh also said the team is talking championship. He said, "I expect to win a championship and anything else is a failure -- and I think every person in that organization feels the same way." Now
that's
motivation. Not some column from some sportswriter that called LeBron a baby. The ultimate motivation is to win. Really, if you need something other than that to push you, you're in the wrong business.
Now I don't mean to say that LeBron doesn't have a bulletin board of every slander and every quip made at his expense. And if that's making him focus that much more, more power to him. But to go public with it just feels a little odd. Like he's saying, "Look everyone! I have a killer instinct too!" Then again, should we really expect anything less from a guy that has a one-hour special to tell us where he's playing basketball next year? I think I answered my own question.