Minnesota debuts new colors and uniforms that don't completley insult the age and intelligence of everyone that sees them, ever.
Posted by Matt Moore
Man, if they'd just done this three years ago, they might have kept
Kevin Garnett
.
(That is not a true statement; it is false.)
The
Timberwolves
today
unveiled their newest uniforms
, which are actually just adjustments to the ones they
unveiled two years ago
. But whereas the last revamps were a step backwards (which is saying something for a team whose design brings up descriptions of "mismatched lego designs of third graders"), the newest ones seem to be a pretty good move in the right direction.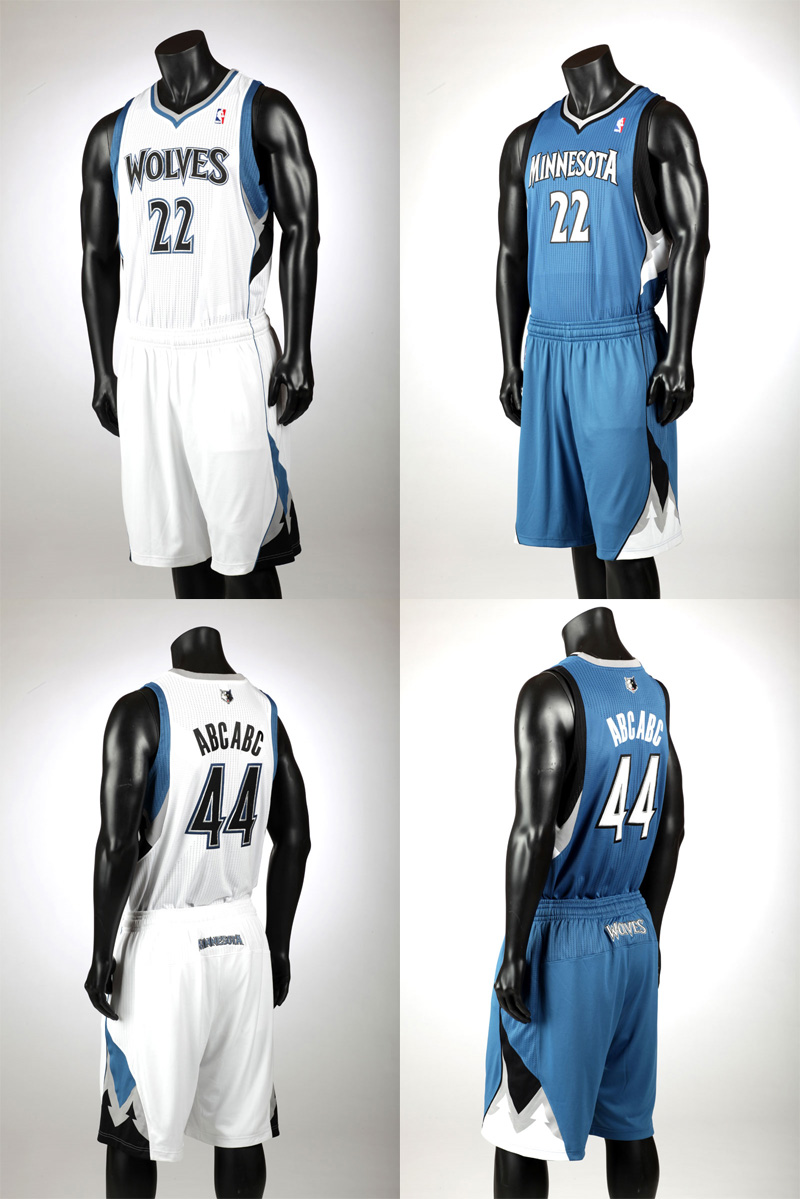 Notice the green being gone? You see, because the green is gone. Other than that, I'd like to point out that the green is gone.
(Sorry, that color used to make me physically angry when i'd see it on their uniforms and logos. It was like they were trying to jam the color green in. As if using that color spoke to their longterm connection with coniferous trees through basketball.)
The sharper lines reflect a more moder approach, and the shadowed repitition on the tails of the shorts speaks to both their small forward and point guard situations. Both repetitive and hollow. But the color scheme is much sharper and by going to a simpler approach, they've really improved from a visual standpoint. If only they could do the same thing with their offensive system.
(HT:
TWolves Blog
)