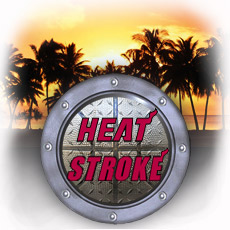 Posted by Royce Young
If at any point this season all the Miami
Heat
talk starts to get stagnant with boring quotes and a bunch of standard answers of, "They're a great team blah blah blah," have no fear. Just run to the bank of good Heat quotes that is located in Orlando.
Stan Van Gundy has never been one to hold back on what he thinks and yesterday at media day, you can be sure he talked as much about his fellow Floridian team as he did his own. And of course he, and a few other
Magic
personell, provided today's ridiculous Heat item of the day:
"ESPN is like 'all Heat, all the time,'"
Van Gundy told Tim Povtak of FanHouse.
"This isn't about us getting together for training camp and the theme is we have to beat the Heat. That's ridiculous. There are a lot of good teams. They aren't the standard bearer.''
But the good stuff from Orlando didn't stop there. Magic general manager Otis Smith said, "They've got a good three (players). I've got a good 12. We're as deep as any team in the league, probably deeper,'' said Magic general manager Otis Smith. "They've got three, and we're solid 1-12. Until they start playing the games, it's just a team on paper."
Smith was told that 99 percent of the analysts are picking the Heat to win the East, he quipped, "I'm in that one percent then ... Boston won the East last year, and the rest of us finished second. They might beat us 3-4 times during the regular season, but once the playoffs start, it's a different ball game."
That right there, is called bulletin board material. Or if you're
LeBron James
, mental note material.