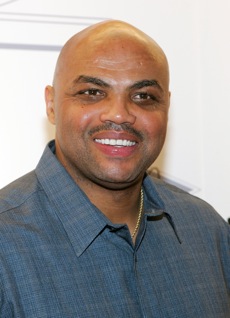 Posted by Royce Young
In a radio
interview today with WIP in Philadelphia
(click that link to listen to the interview), Charles Barkley was on talking about Donovan McNabb, Michael Vick and of course, was asked about LeBron's race comments. Here's Barkley's initial comments
transcribed by Sports Radio Interviews:
"It's like watching a movie. Just when you think it couldn't get any stupider, it gets more stupid."

Yeah, I thought of the
Dumb and Dumber
line too. But Sir Charles has never been one to hold back on his words and he's already been critical of LeBron and his decision to sign with the
Heat
. So obviously, these comments from Barkley shouldn't come as a surprise. He went on, this time commenting on LeBron making more bad decisions:
"Howard I'm telling you. Sometimes you just say he's making bad decisions and you're like okay, he's gonna get it together. Then he makes more bad decisions. The thing that's interesting about LeBron, I don't think Magic, Michael, and myself, we said we wouldn't have did it. That's not a criticism. We were asked a question. I don't want to play with Magic Johnson, Larry Bird, or Michael, I want to beat them. That's strictly basketball. The only criticism I've heard about LeBron and it was my biggest criticism, that decision thing was just stupid. It was stupid. The second thing when they all came out there dancing around on stage, that was silly.

That's the only thing I've heard LeBron get criticized about. That has nothing to do with race. That's what makes this last thing so stupid. That's stupid. The only criticism of LeBron has been the decision and the one hour of our life that we can't have back. And ESPN, oh my God. Oh my God. To go down to training camp and report everyday is one of the most ridiculous things I've ever seen. I'm watching yesterday and one of the guys actually said LeBron looked fierce in practice. I'm like fierce in practice? What the hell does that mean? He was fierce in the second day of training camp. You're like come on man, he really didn't say that did he. This summer with LeBron and all the stuff that went on is like a bad movie. You just can't make this stuff up."

Love or hate Barkley, you've got to appreciate him always telling it like it is. It's one of the reasons why when he comments on something like this, we find it worthy enough to post on. Barkley just seems to have that kind of influence. Whether or not you agree, it's at least something to think about.