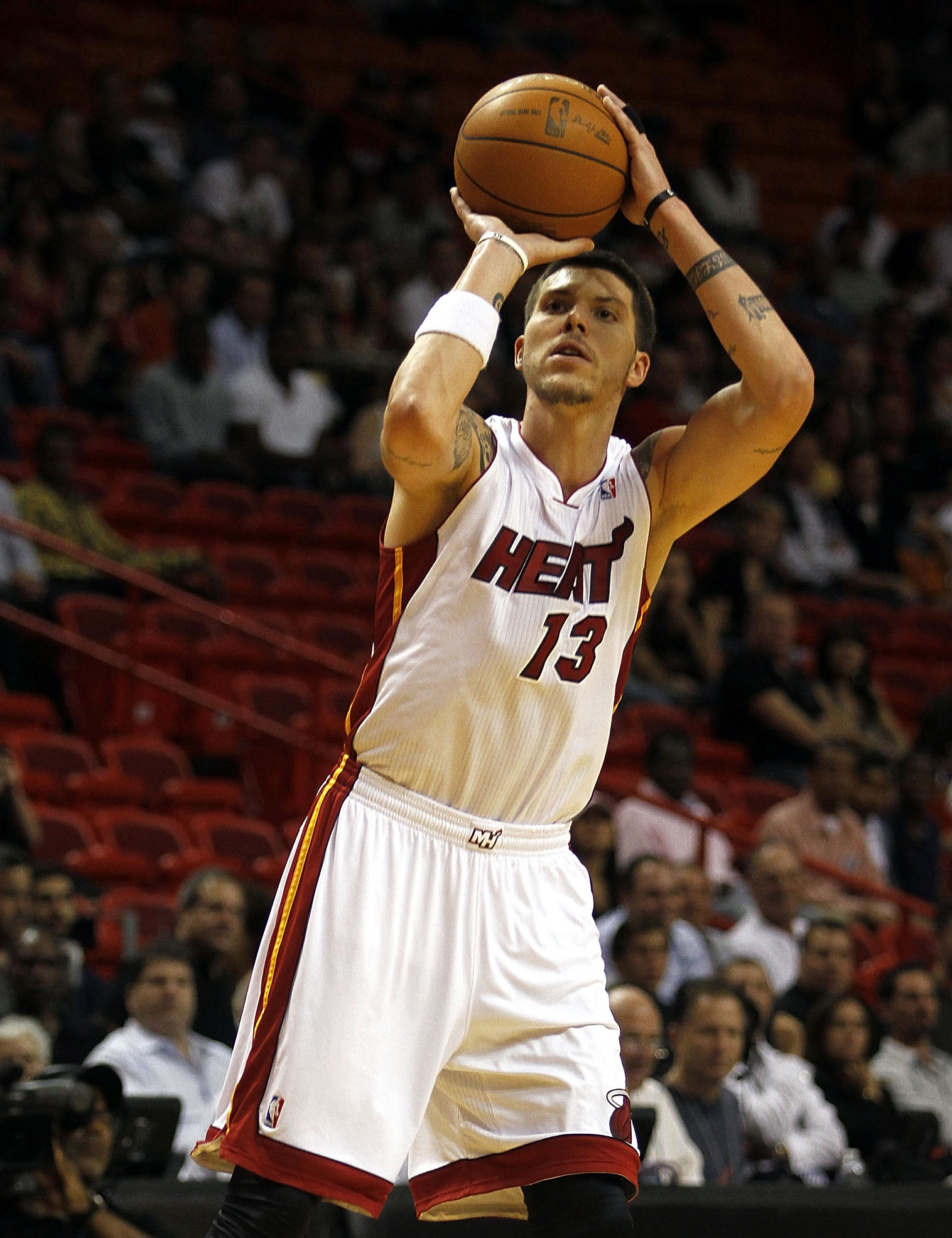 Heat guard rolls ankle, then sprains it, as injury woes continue for star-studded team.Posted by Matt Moore
The Heat
have been talked about in regards to winning 72 games
. At this point they might settle for just being healthy enough for half that. The Heat injury woes continued tonight as
Mike Miller
, back after being banged up for a few games, sprained his ankle in the second half, after rolling it in the first half, of the Heat's loss to the
Bobcats
Monday night. That's right. He rolled it, then he sprained it. Those of you who have hurt your ankles before, I'll let you wince for a moment.
Miller is a big part of this team, and as a shooter, it's not like he can work around that kind of an injury. Injuries affect stroke, no matter how minor, and with the season now just a week away, Miller's going to have to recover pretty quick to be ready for the season opener. The issue there is you don't want to exacerbate it, even with the first game against Eastern powerhouse Boston. Miami needs Miller, but it needs him for the long haul.
Miller was taking the place of already injured
Dwyane Wade
, who also partially will miss the rest of the preseason while his custody case drags on through tabloid hell. At this point the Heat have to just want the preseason to go away. Well, you know, them and every other veteran on the planet.