It's not the end of civilization, but you can see it from there. Posted by Matt Moore
Hello, parent. I understand your situation. I do. You want to show team pride. You want to be "cool." You've grown up around rock and/or roll, and you're looking to maintain that connection to your culture as you transition from youth to maturity. Just because you're a parent, now, doesn't mean that you aren't still "hardcore." Really, I feel your pain. I know where you're coming from, and I empathize. But this? This is too far.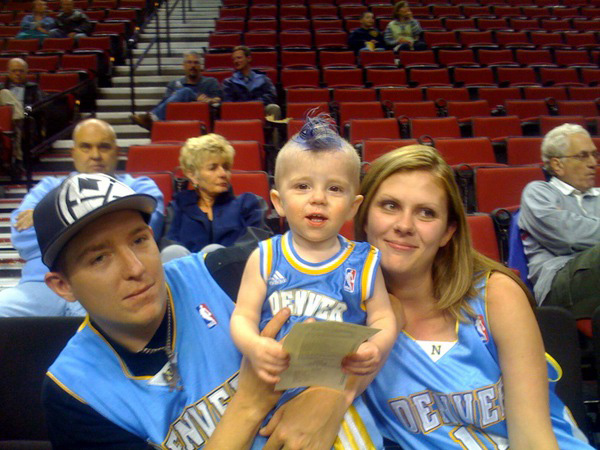 Modeling your child after a player
who missed 750 consecutive dunks
and then was suspended for a year due to heavy drug usage, only to return as some sort of mascot-like player who blocks some shots but plays terrible baseline-man defense is not sending a message to the establishment. It's setting your kid up to
get disgusting neck tattoos
. I recognize it's only temporary. but really. The dude's got the worst requested song in the history of modern music on his
neck
. You don't have to model the kiddo after
Shane Battier
, J.J. Reddick or
Josh McRoberts
(why did I immediately think of three Duke guys?), but maybe avoid the guy who's done more drugs than the Lohan Clan.
Sincerely,
The World.
PS: Sweet chain, brah!
(Via
Portland Roundball Society on Twitter
.)