The Milwaukee Bucks have reportedly extended the contracts of general manager John Hammond and coach Scott Skiles. Posted by Ben Golliver.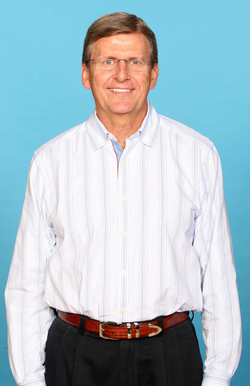 Marc Stein of Yahoo! Sports
reports on Twitter
that the Milwaukee Bucks have "exercised the option on the contract of GM John Hammond and extended the contract of coach Scott Skiles through 2012-2013 season." The moves are of the no-brainer variety, as the Bucks have been a team on the rise ever since April 2008, when
Hammond was hired away
from the Detroit
Pistons
, where he had served as Vice President of Basketball Operations under Joe Dumars. At the time of his hire, the Bucks were in the midst of a 26 win season. The following year, they improved to 34 wins and, after Hammond boldly drafted point guard
Brandon Jennings
in the 2009 lottery, the team won 46 games last season to make the playoffs for the first time since 2005-2006. Hammond was
named NBA Executive of the Year in 2010
, reflecting the team's progress. Skiles is credited with an intense work ethic, defensive approach and has earned all sorts of praise for his ability to guide Jennings's development. A former NBA guard himself, Skiles has an
80-84 coaching record
in two seasons with the Bucks. Prior to signing on in Milwaukee, he coached both the Chicago
Bulls
and Phoenix
Suns
. Last year, Skiles finished second to Oklahoma City's Scott Brooks for the
NBA Coach of the Year award
. The contract extensions are signs of stability and progress for the Bucks, a team that should compete for the Central Division title this season.