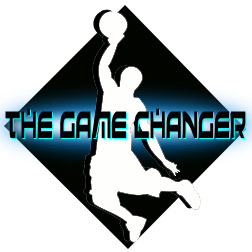 Blake the hero, Ray Allen the alone, and Steve Nash is a sad panda in the debut of the Game Changer.
Posted by Matt Moore
Each game is made up of elements which help formulate the outcome. Monday through Friday, we'll bring you the elements from the night before's games in our own specialized version of the game recaps. It's not everything that happened, but it's an insight into what lead to the results you'll see in the box scores. This the Game Changer.
THE BIG ONE: Celtics Down Heat 88-80

We've already told you about what the Heat
did wrong in frames
. But if we look back at the Celtics' 88-80 win over the Heat, we need to examine the real cause for the first of what will likely be many downfalls for this Heat team as they figure out how to play together: the Celtics' excellence in execution. Boston brought their A-Game last night, and their comfort with one another was evident from the get-go. That was most evident when we look
back at the game flow of rotations
and see that Boston ran off a 7-0 run with
Nate Robinson
,
Marquis Daniels
,
Paul Pierce
,
Glen Davis
, and
Jermaine O'Neal
. That's a astarter and four backups running off seven on a rotation for the Heat that featured
Chris Bosh
and
Dwyane Wade
, and for a solid minute and a half,
LeBron James
as well. Another thing to take note of is that Ray Allen wound up with a -2 for the night in plus/minus. Now, that's largely because he was on the floor for the Heat's big run in the second half, and the Celtics wouldn't have won without his clutch threes. but if we're looking at how Boston was succesful, it was with big lineups that bruised Miami inside and worked their way to the line.
Boston's defense was everywhere and threw in a few more wrinkles. Typically the Boston defense rotates to challenge the pick and roll high, at the elbow or mid-post. But the Celtics, knowing James is too fast to attack at that point, chose to put the stop on James right at the rim, leading to two misses and a charge. And it wasn't just James that found a hard time at the rim. Boston collapsed in on any attempt by the Heat to get point inside. And how did Miami respond? The Heat took 50 jumpers to Boston's 38. Pretty much, Boston attacked the Heat in high efficiency areas and forced them to take low-percentage shots. And the Heat just kind of... went with it. And instead of recognizing that approach wasn't working, they just shot more contested jumpers.
On offense? Boston did what it does. Rondo's distribution, being able to drive and kick, and skip-rotate to open jumpers on the far side of the floor, set the tone for the Celtics. When you've got the kinds of weapons the Celtics do, and the Heat were supposed to have, and a distributor, things get much easier. Glen Davis was huge for the C's, with 13 points and 5 rebounds on 6 of 7 shooting. The Drunken Seal was simply hitting from everywhere, including his patented falling reverse. The Heat? They had no one of that ilk, and it showed.
The Heat's defense actually wasn't terrible, until right about when their offense showed up. They started to hit shots, then started allowing Boston to trade buckets. If it wasn't for Boston's turnovers, the gap could have been much bigger. Want the biggest indication of how out of whack Boston made Miami? The team that was supposed to get out and run constantly in order to help their super-talented athletes be themselves, had fewer transition attempts than Boston, 10 for the Heat to 12 for the C's. Boston does a great job of attacking just long enough on the rebound, even if they've already lost the board, to prevent th break. There are no outlet passes. You're just happy to have the ball.
Problem for the Heat? They didn't have anything they could do with it once they got it.
GO-GO-GADGET LINE OF THE NIGHT:
Luis Scola:
18 points, 16 rebounds, 4 assists, 1 steal, 4 turnovers, 7-18 shooting, +7 plus/minus
FRAMED FAILURE:
Hey, look Miami. It's okay. You have a lot to learn together. You need to work on so much to get in your rhythm. And Boston just hit a bunch of tough shots. I mean, what could you have done? Outside of, you know, not allowing Ray Allen to be
wide freaking open
: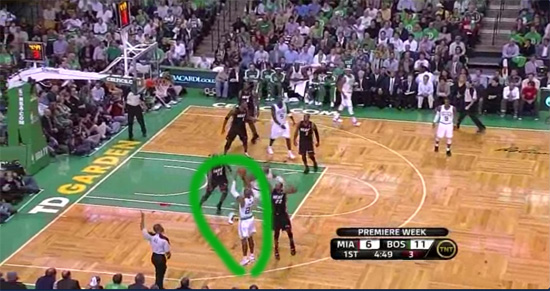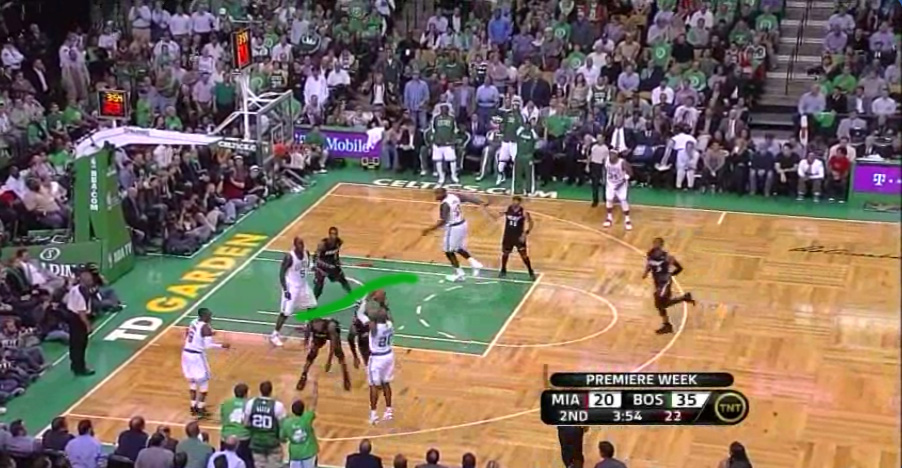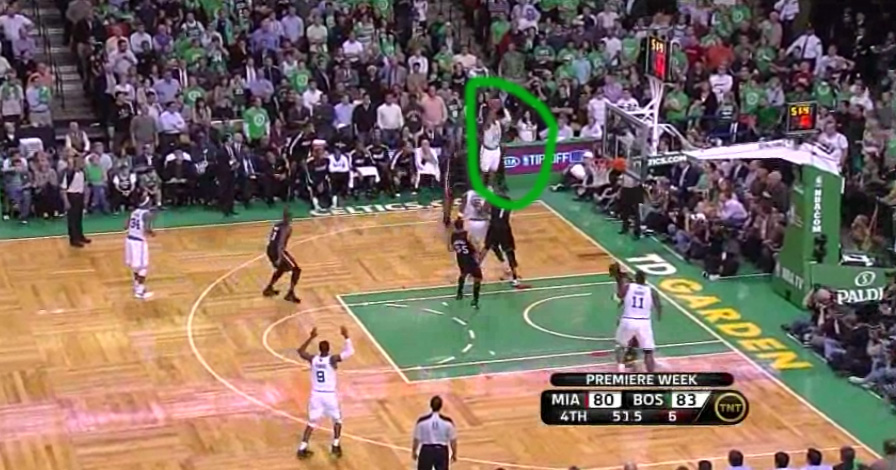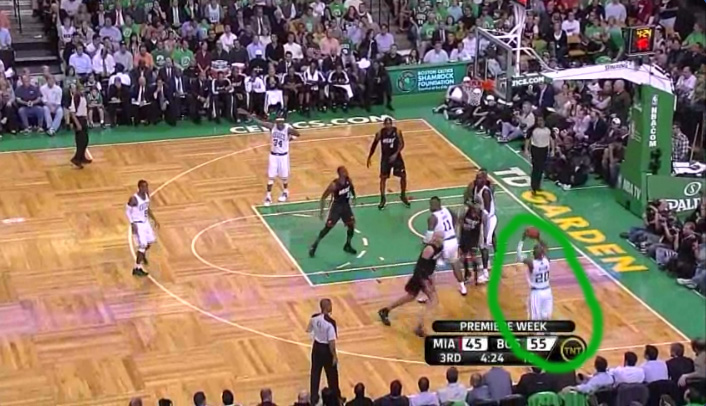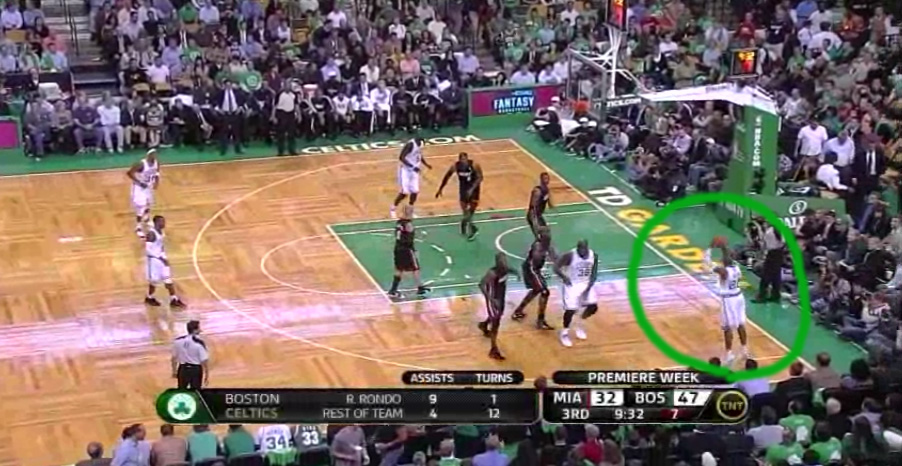 Soundbyte Mania:
Steve Nash after the game on where the
Suns
are and how things are looking after their loss to the Blazers last night 106-92. Via Ben Golliver.
HERO OF THE DAY:
The
Lakers
needed something big.
Steve Blake
delivered from downtown. This is what happens when you're a member of the Lakers. Then, Blake goes to the other end and gets the key stop on
Aaron Brooks
, who decided to try and force something up even though he's not big enough to ride Space Mountain.

Follow F&R on Twitter at @CBSSportsNBA and check out our RSS feed . This has been your daily edition of the Game Changer.