Posted by Matt Moore
The
Pacers
were up ten at halftime, 59-49. A reasonable lead, but nothing egregious over a
Nuggets
team on a back to back. Very much in range. Or so you'd think.
Then the third quarter happened. The Pacers shot 20 of 21 in the 3rd. 20 of 21. A 54-point 3rd quarter, and that's all she wrote. An absolutely ballistic quarter from Indiana.
Josh McRoberts
missed a three with two seconds left in the quarter to break up the 1.0 FG% for the quarter. The Pacers subsequently ran up 144 on Denver in the win.
Most insane was the shooting of Mike Dunleavey.
Take a look
.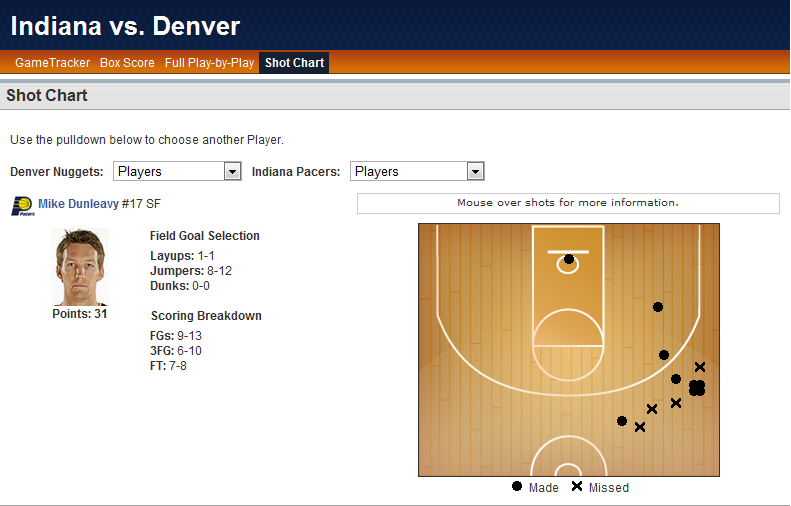 The Pacers were also hyper-efficient in the quarter, nailing mostly threes, layups, and free throws. It was an efficiency clinic. Denver's defense just absolutely melted.
When you're hot, you're hot
.