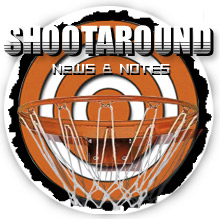 LeBron James shows contrition, the Lakers finally lose, Brandon Roy "backed down," the Jazz have a special equation that explains their recent success, some Enes Kanter ineligibility reaction, and a whole lot more.
Posted by Ben Golliver.
Brian Windhorst, in a piece for his old Cleveland newspaper , says that former Cavaliers forward LeBron James is reaching out to fans in his former hometown. "It is long way from an outright apology, but four months after his well-chronicled decision, LeBron James is offering some contrition."
Speaking of Kanter, check out this hilarious quote from CBSSports.com's Gary Parrish : "If Kentucky gets Enes Kanter eligible, I'm recruiting Ricky Rubio next year." That's what a coach told me a couple of months back, and I think he was joking but I can't say for sure. Either way, what I took from that statement was this: The NCAA allowing Kanter to play despite his background as a professional basketball player in Turkey would, in the eyes of most everybody outside of Kentucky, set a dangerous precedent.
Gordon Monson of the Salt Lake Tribune has an equation to explain Utah's recent success: "The assurance comes in a simple equation that applies to any team, but especially to this particular version of the Jazz: E + E = W. Energy plus efficiency equals wins."
The Sacramento Kings are off to a 3-4 start, but Kings fans are already wondering whether it's time for coach Paul Westphal to go.