Former NBA all star Allen Iverson made his debut for Besiktas Cola Turka, a professional basketball club in Turkey, on Tuesday. Posted by Ben Golliver.
Former NBA all star, and future Hall of Famer, Allen Iverson
made his long-anticipated debut
for Besiktas Cola Turka, the Turkish professional basketball team that recently inked him to a multi-year contract, on Tuesday.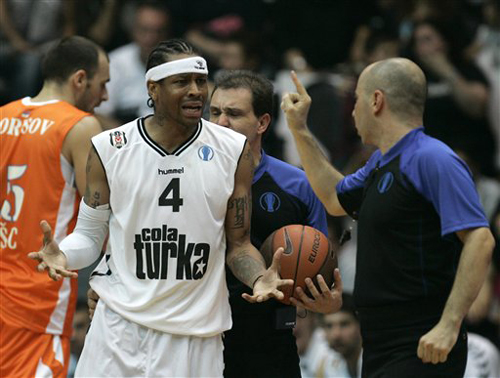 Besiktas Cola Turka faced Serbian A-league team
Hemofarm Stada
in a European Cup game in Istanbul, Turkey. According to
stats provided by EuroBasket.com
, Iverson scored 15 points, grabbed three rebounds, dished out two assists and committed two turnovers in 23 minutes of action. According to wire reports, "Turkish fans shouted 'Allen Iverson, the son of Besiktas Cola Turka' during the match."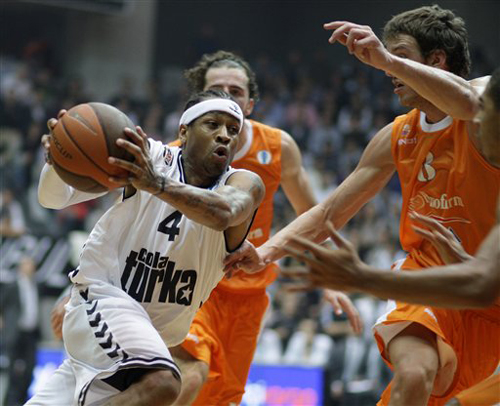 Here's video of Iverson's Turkey debut,
courtesy of EuroBasketTV
. Around the three minute mark of the video, Iverson converts a 4-point play. The pictures and video are pretty surreal, and not only because Iverson has traded in his familiar No. 3 jersey for a Besiktas No. 4. It's really him out there, but it sure doesn't feel like it given the surroundings.