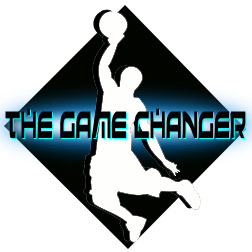 Posted by Royce Young
Each game is made up of elements which help formulate the outcome. Monday through Friday, we'll bring you the elements from the night before's games in our own specialized version of the game recaps. It's not everything that happened, but it's an insight into what lead to the results you'll see in the box scores. This is
the Game Changer.
THE BIG ONE: GEORGE KARL MIFFED AND IMPRESSED

By Ben Golliver
It's not every night you see Denver
Nuggets
coach George Karl storming across the floor as streamers fall, but that's what happened in the Rose Garden on Thursday night after a non-call on a last gasp
Arron Afflalo
three-point attempt allowed Portland to sneak away with a 86-83 home win. Amid a chaotic scene of cheerleaders, streamers and celebrating players, Karl and guard
Chauncey Billups
pleaded Denver's case, that Portland guard
Wesley Matthews
fouled Afflalo on the release, but to no avail.
"Obviously everybody in the building thought it was a foul," Karl told reporters afterwards. "I thought the fans even thought it was a foul. The fans went 'huuuuuhh.' I didn't look at it so I don't know for sure, but it was a tough whistle to get, you don't usually get that on the road, but I thought that was a foul."
Karl said he would send tape of the play to the league office for review but seemed resigned to the loss. "If they just miss it, it's just part of basketball.
Another part of basketball is injuries, and both Denver and Portland have dealt with their fair share this season. Both teams really only played eight players on Thursday night, although Denver's
Melvin Ely
saw the court for 30 seconds. Karl said he was impressed by the Blazers, who fought through a tough week with news that center
Greg Oden
is done for the season with microfracture knee surgery and played without all star guard
Brandon Roy
on Thursday night. "They're still a very good team," Karl told CBSSports.com. "Every team goes through injuries. [Portland
Trail Blazers
coach] Nate [McMillan] doesn't cry about it. They're a talented, playoff team with the injuries they have."
Karl's Nuggets held the short-handed Blazers in check defensively for most of the game, but 24 points and 10 rebounds from
LaMarcus Aldridge
helped put Portland over the top. "I thought we did a hell of a job on [Aldridge] except for one thing: offensive rebounding. He was
Pau Gasol
'ing us on the tips on the rim, tipping the balls in. He's going to make some shots, but if you take away his offensive rebounds I think probably we defended him as well as I expect us to defend him."
POST-GAME AUDIO FROM GEORGE KARL
GO-GO-GADGET LINES
Wesley Matthews
was a beast for Portland. He notched 20 points and 10 rebounds and essentially shot the Blazers back in the game in the first half.
Despite the
Suns
getting pummeled,
Grant Hill
still scored 21 points on 8-9 shooting. The old guy just keeps playing well. Send Brandon Roy and Greg Oden to Phoenix, k thanks.
Kind of a weak night for good box scores, so let's give
Marcus Camby
and his 14 boards a small shout-out.
ORLANDO TRIES TO ONE-UP
It hasn't been a great trip to Florida for the Phoenix Suns. Wednesday, the
Heat
put a beating on them, basically sending them to a Orlando with their tails between their legs.
And then Thursday against the
Magic
, the Suns got more of the same.
They played without
Steve Nash
who sat out with a sore groin. That didn't matter too much as the Suns couldn't score, couldn't stop anybody and basically, couldn't play intelligent basketball.
Phoenix turned the ball over 18 times, went just 3-18 from 3 (remember when they hit 22?) and missed nine free throws. The final score was 105-89, but that only came from a 30-14 fourth quarter for the Suns where Orlando's starters didn't play a minute.
But enough about the Suns. The Magic looked pretty impressive. It was like they watched the Heat whoop Phoenix and said, "Oh yeah? Well watch us!"
Dwight Howard
was outstanding notching 20 points on 8-9 shooting and showcased a number of his increasingly polished post-game. Jameer Nelson had 12 assists and set up teammates wonderfully. And Orlando had all 11 guys that played score, with even distribution throughout.
It was a total dismantling and something the Magic needed after having a lackluster week. I guess if you need a pick-me-up in Florida, just invite the Suns over.
Eric Gordon
is becoming almost a nightly posterizer. His latest victim was the Indiana big man as Gordon went high and threw down hard.
DON'T MISS
PARTING THOUGHT
Somehow, the
Clippers
are awful. They lost again, this time falling to Indiana 107-80 which drops them to 1-12. Before the season, this was really kind of unthinkable. In fact, after the Clips' first game, it was unthinkable. They lost the opener, but they
looked
good. They looked like a team that might be able to surprise some people.
But despite solid play from
Blake Griffin
, the team just stinks. There isn't a go-to scorer, they don't play defense and the young guys aren't performing all that well. They're extremely young which is a good excuse, but still,
one and twelve?
Follow F&R on Twitter at @CBSSportsNBA and check out our RSS feed . This has been your daily edition of the Game Changer.