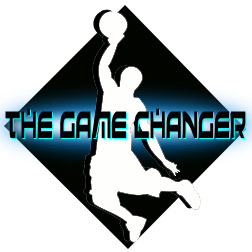 Posted by Matt Moore
Each game is made up of elements which help formulate the outcome. Monday through Friday, we'll bring you the elements from the night before's games in our own specialized version of the game recaps. It's not everything that happened, but it's an insight into what lead to the results you'll see in the box scores. This is
the Game Changer.
THE BIG ONE: Lakers drown in a pool of Kobe
Kobe Bryant
shot 9-25 last night, and given the chance, I'm pretty sure he'd shoot 18 of 50. For whatever reason, Bryant is unable to comprehend that more and more there are nights where he "doesn't have it" and continues to keep shooting the Lakers out of games, despite the fact that their offense makes it nearly impossible not to produce when executed with any reasonable set of effort. Bryant got hot in the third quarter of this game, and then:

That happened. And then more of that. Generally, lots of that. But the bigger problem of course was LA's defense, as
noted by Silver Screen and Roll
:



The Grizzlies ' point total of 98 doesn't look like much out of context. That's just pace masking deplorable defense on the Lakers' part. The Grizzlies' 88 possessions were the fewest of any Laker opponent this year, and their 1.11 points per trip is well above the season average for the Laker D. The problems tonight were mainly on the perimeter. Derek Fisher was egregiously bad against Mike Conley , who burned him off the dribble over and over. When Conley didn't have the ball, Fish frequently wandered away from him for no apparent reason, leaving him wideass open to make 4-of-5 three pointers. Conley, who's no one's idea of an All-Star point guard, finished with 28 points on only 16 shots (including free-throw possessions). I'm sure I don't need to tell you that 28 is far and away Conley's season high.

Kobe Bryant 's defense wasn't much better. He looked utterly indifferent to competing at the end of the court. On numerous occasions he simply refused to guard Xavier Henry . Literally, all the X Man (no idea if anyone really calls him that) had to do was jog around a light screen or even just walk to a different part of the court, and Kobe wouldn't follow him. Henry came into this game averaging five points a night and finished with 12.
Xavier Henry's emergence was downright baffling last night. His shot release is something akin to a sideways-launched screwball with the release time of a short documentary film but last night it was falling. The Lakers gave it to him, trusting the rookie would fail. He did not.
The final two possessions of this game were downright baffling. Conley dribbles off a
Marc Gasol
pick, Gasol rolls, and Conley attempts to throw a lob pass over
Pau Gasol
. Conley was right with his decision, wrong with his execution, and Pau took it away with those long meaty paws. Fast break to Kobe, who takes
O.J. Mayo
into the lane, Gay comes over to help, Kobe hesitates, then jumps. O.J. Mayo is not a tremendously athletic "burster." He has great top speed but not great leaping ability. He jumped higher than I've ever seen him jump, forcing Bryant to kick out to Artest who had
Rudy Gay
close on him. Game over.
GO-GO-GADGET LINE OF THE NIGHT:
Amar'e Stoudemire:
35 points, 9 rebounds, 2 assists, 2 steals, 1 block
Runner-Up:
Danny Granger:
37 points, 7 rebounds, 2 assists, 2 steals, 1 block
FELTON, REDUX:
Raymond Felton
has gotten it. Not "is starting to get it." He has gotten it. Amid his 21 point, 7 rebound, 10 assist, 3 steal performance in last night in a win over the
Nets
, Felton took a high pick from Stoudemire and rolled right. As the defense sagged baseline to cut off his approach, he bounce passed to Stoudemire who finished with a fury. It was Nash-like. It looked straight out of Phoenix circa 2006. And it's the precise kind of play that Felton needed to make earlier in the season that he's making now.
With Felton on an absolutely ridiculous binge as of late, the
Knicks
find themselves right back in the thick of things. Felton is never going to be
Steve Nash
, ever, ever, ever, but if he's a dirtier, sturdier, better defensively version of Steve Nash? The Knicks can go places, like a first round playoff entrance. And after a decade of failure, that's a huge start.
The Knicks are coming around and fast.
Josh McRoberts ALLEY-OOP. THIS IS NOT A TEST. JOSH MCROBERTS ALLEY-OOP
FINAL THOUGHTS:
Brook Lopez
gave a commanding performance in a loss last night, the first time he's looked like himself this season. He had the mid-range short-J going, which is a huge part of his game.
Roy Hibbert
again looked phenomenal, even though his dominance wasn't needed with Danny Granger destroying everything in his path.
Tim Duncan
had a very Walton-esque (as someone described it on Twitter) triple-double with 15 points, 18 rebounds, and 11 assists. Golden State had no answer for anything the
Spurs
are doing and have really fallen back into their bad defensive habits of seasons past.
Tyreke Evans
is not right. Maybe it's the ankle, maybe it's the attitude, maybe it's coaching, but he is simply not the force of nature he was last season. For whatever reason, moving him to shooting guard has not worked out. Even if he may not make logical sense at the point guard position, if your team plays better with him there, how can you argue against it until you get a better backcourt partner than
Luther Head
?