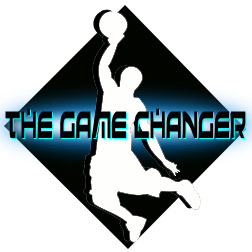 LeBron James and the Miami Heat took it to James' former team, the Cleveland Cavaliers. Here's your roundup.
Posted by Ben Golliver.
Each game is made up of elements which help formulate the outcome. Monday through Friday, we'll bring you the elements from the night before's games in our own specialized version of the game recaps. It's not everything that happened, but it's an insight into what lead to the results you'll see in the box scores. This is the Game Changer.
THE BIG ONE: LEBRON JAMES, MIAMI CRUSH CLEVELAND
The fun-filled run-up to Thursday night's Miami Heat vs. Cleveland Cavaliers was a better show than the game itself, as Cleveland fans delivered their vitriol with far much acumen than the Cavaliers delivered buckets.
The Heat were runaway winners, 118-90, and it was just as uncompetitive as the scoreline indicates. LeBron James ran rampant over his former team, scoring at will, jawing at the Cavaliers bench, and soaking in the boos for maximum effect. He enjoyed his day in the sun, clearly.
GO-GO-GADGET LINES OF THE NIGHT:
There was only one stat king Thursday night.


LeBron James
: 38 points, 5 rebounds, 8 assists, 1 steal, 1 block, +26, on 15-25 shooting in 30 minutes.


Runner up...
In a game no one (comparatively) watched, Golden State
Warriors
guard
Monta Ellis
went off in a big way.


Monta Ellis
: 38 points, 4 rebounds, 7 assists, 1 steal, on 16-27 shooting in 48 minutes.
The Warriors fell to the Phoenix
Suns
, 107-101, at home.
DON'T MISS:
Ken Berger: "And there was that chasm, that disconnect, perfectly described. It is why LeBron and his fans -- his hometown -- still don't really understand each other, and never understood each other as well as the fans thought. That, and the simple fact that LeBron again refused to apologize for the part of this that was his fault: the obnoxious way he left, on national TV, failing to understand that fans don't think like athletes."
WHIMSY:
Cleveland Cavaliers fans pulled out all the stops on Thursday night, making dozens of creative signs and t-shirts to mock LeBron James. Check out the full LeBron James shirts and signs photo gallery right here .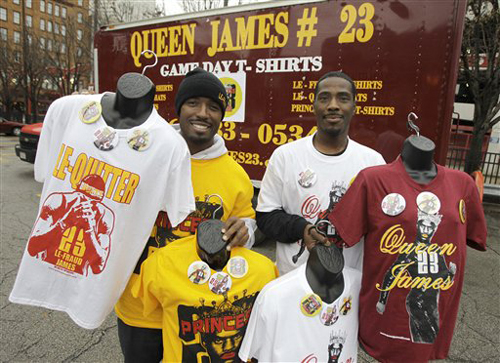 VIDEO:
LeBron James answers to one man, and one man only: himself. Here's James' personal highlight of the night: throwing up his pre-game chalk cloud as the boos in Cleveland pour down.
FINAL THOUGHT:
The Cavaliers informed the media that there was one arrest, four ejections, 12 confiscated T-Shirts and 24 confiscate signs over the course of Thursday night. Source: Sun-Sentinel .