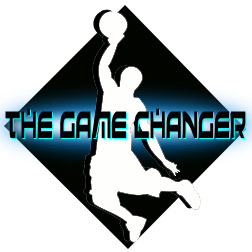 Posted by Royce Young

Each game is made up of elements which help formulate the outcome. Monday through Friday, we'll bring you the elements from the night before's games in our own specialized version of the game recaps. It's not everything that happened, but it's an insight into what lead to the results you'll see in the box scores. This is the Game Changer.

THE BIG ONE: DWIGHT NEEDS HELP
The Blazers locked down on the
Magic
, winning a defensive scrum 97-83, with the Magic scoring just 34 second half points. It's probably the best win (and most needed) win for Portland and a loss for Orlando that showcased a few issues.
Two main points that were highlighted really well in this game:
1) The Blazers can defend with the best of them.
I think one of the most beautiful things to watch is Portland playing at home with a late lead. It's like watching the Pittsburgh Steelers milk a lead. The Blazers run the ball, take each possession seriously, but aren't afraid to punt. Portland is so ridiculously disciplined and every player understands the importance of never giving ground and never letting
their man
beat them.
One possession sticks out to me. The Magic had the ball on the left wing, with
Jameer Nelson
trying to feed
Rashard Lewis
in the post with the smaller
Wesley Matthews
guarding. Matthews of course is giving around five inches on Lewis. But not only could Nelson not get a clear entry look at Lewis, Matthews also had Lewis pushed all the way out near the 3-point line. There's just this, "I'm not going to let you score on me" mentality there.

2) The Magic need another scorer badly.
Not to take anything away from the Blazers' defensive discipline and keep in mind most of the Magic roster is still battling a bit of the flu, but all of this was really aided by the fact the Magic can turn into a painfully one-dimensional team. The Blazers made a lot of that happen by taking away the drive and kick and forcing Orlando to work 20 seconds on the offensive end.
Portland was content letting Howard do his work in the post, rarely sending a double to help. Howard played really, really well but it's clear he's not the early decade Shaq. Early Decade Shaq would've had 50 in a game like this. His team could've just fed the post every time and relied on him to score. Howard doesn't have that ability. But then again, we're talking about Shaq, one of the three best centers ever.
Howard scored 26 points in the first half and finished with a season-high 39, but finished the game 2-8 from the field. Again, Portland let Howard do his work early and that led to a big Magic lead, but later in the game when things tightened up, Orlando just didn't have a clear option. The Magic went almost
seven minutes
in the fourth quarter without a field goal.
And the thing is, Orlando was determined to get the ball into Howard and his new and improved post game. But that meant they bypassed their bread and butter pick and roll. Again, Howard's not a consistent post scorer (yet). So there has to be an option for him to kick out to when things get shut down. Orlando can get away with this stuff against mediocre defenses, but against a group like the Blazers, everything gets exposed.
So again, it comes back to the help Howard needs.
Vince Carter
, Nelson,
J.J. Redick
-- someone -- had to step up and be able to score 10 fourth quarter points. 2008
Hedo Turkoglu
was that guy for Orlando. Instead, the Magic suffered as their possessions were strung out, most of the time ending up with a long, contested jumper or a forced shot in the post. The next high scorer beside Howard was Lewis with 11. I think that says things well.
Is
Gilbert Arenas
the answer? Maybe. But at one point the TNT crew had Magic general manager Otis Smith standing, watching his unit toil away with yet another empty possession. And Smith
had
to be thinking about getting Howard some help. Clearly the team is an upper tier squad. They'll win 50 games in their sleep. But to win a title, they need help. It's going to be a risk, but it might be worth it for the potential reward.
GO-GO-GADGET LINES
Dwight Howard
gets the gold star for the night with a season-high 39 points on 13-20 shooting, but more impressive was his 13-18 effort from the free throw line. Oh, and of course he added 15 rebounds and three blocks.
Runner-up:
Rajon Rondo
had another Rondo night with 19 points and 14 assists.
J.J. Barea
gets a mention with 13 assists in just 27 minutes.
DRAWING UP A WIN FOR BOSTON
The
Celtics
and
76ers
traded go-ahead buckets with under a minute left in really one of the most fun games of the season so far. And with the Sixers leading 101-100 with 6.6 seconds left, Boston called its last timeout and Doc Rivers went to drawing up a play.
I think everyone assumed it would be an isolation for
Paul Pierce
where he gets to the elbow for a game-winner. Instead, Pierce was decoyed in a faux pick and pop, while Rondo dished to
Kevin Garnett
for a game-winning layup.
After watching the play about 15 times, I still can't decide if that was just Rondo audibling out of the original play or if that was the way Rivers drew it up.
But the key is how Garnett shows a screen as Pierce comes for another on the other side. The Sixers likely anticipate the ball going to Pierce so Jrue Holliday switches to Garnett immediately. Rondo sees the mis-match and lobs the ball beautifully to Garnett for the winner. A lot of it was a nice design, some was poor decisions by
Thaddeus Young
and Holliday, but most of it was a great play by Rondo.
THIS ONE GOES TO 11
The
Mavericks
took their winning streak to 11 games with a 102-89 take-care-of-business style home win over the
Nets
. Really, it was about as formulaic a game as you'd expect between an 18-4 team and a 6-17 team.
The Mavs led 30-19 after one and really just kind of played like a bully keeping the smaller kid at arms length. The Nets would edge back in the game and then
Dirk Nowitzki
would hit a jumper. Or
Jason Kidd
would hit a 3. Or the Nets would go five minutes without a field goal.
What's so impressive about the Mavs right now is that it almost seems easy. Dirk led them with 21, but it was on 8-10 shooting. After that, it was
Shawn Marion
with 18 off the bench,
Jason Terry
and Caron Butler with 15 apiece and then everyone else was in single-digits. But all 10 plays that played scored.
PARTING THOUGHT
On the wrong end of Garnett's game-winner though was a dejected, heartbroken Sixers team that really fought hard in a losing effort. Philly coach Doug Collins after the loss: "It's like a kick in the gut." The Sixers are now 1-11 in games decided by less than 10 points.