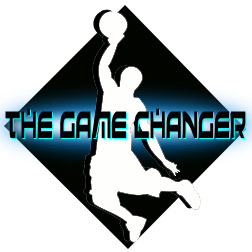 Posted by Royce Young
Each game is made up of elements which help formulate the outcome. Monday through Friday, we'll bring you the elements from the night before's games in our own specialized version of the game recaps. It's not everything that happened, but it's an insight into what lead to the results you'll see in the box scores. This is
the Game Changer.
THE BIG ONE: PHOENIX TURNS BACK THE CLOCK ON OKC
With about half the team on a plane to Orlando, the
Suns
were supposed to mail in their Sunday night game against the
Thunder
. They were playing a group on a five-game winning streak on their home floor. They were playing with only nine active players. They were playing with a
Steve Nash
that was still aching a bit from an earlier injury in the week.
Didn't matter though. The Suns took the floor and immediately played with some serious heart, beating the streaking Thunder 113-110 behind 30 points and 11 rebounds from
Grant Hill
.
Yes, you read that right. The 38-year-old Hill put together his best game since 2000, playing like it was 1997. He had everything working from the mid-range jumper to the dribble-drive. Watching Hill play one of his most complete games in a decade was something else to watch, especially considering his Suns had to have it.
Phoenix beat Oklahoma City with its old formula. Great offense all 48, sporadically good defense, quality rebounding and a stellar performance from Nash who went 7-8 from the field and dished out 10 assists.
Who needs
Vince Carter
and the rest of the
Magic
scraps?
The Suns had fallen below .500 so Sunday's win was important for them on a number of levels. One, it likely made Steve Nash feel better. Two, it made the whole team feel better. Three, it showed that there's still some fight in them and four, that maybe they can get things turned around with the existing core and added talent.
It wasn't a must win by any means for the Suns, but it probably felt really, really good.
GO-GO-GADGET LINES
Grant Hill
turned back the clock to 1997 with a 30-point, 11-rebound performance against Oklahoma City.
That's Hill's first 30-point, 10-rebound game since April 2000 with Detroit.
Paul Pierce
registered a triple-double against Indiana, scoring 18 points, with 12 assists and 10 rebounds.
Will Bynum
checked in off the
Pistons
' bench and scored 21 points on 8-10 shooting and dished out nine assists.
CELTS STILL STREAKING
Boston pushed its streak to 13 games with a dominant win over the
Pacers
Sunday. They play the
76ers
next and really, if they can get by the Magic, there's a chance this thing could really stretch out. They play at Orlando (assuming the revamped Magic are still good), then have two road games against beatable teams (Indiana, Detroit). Then they play the
Hornets
at home, go to Toronto and then the
Timberwolves
at home before playing against the
Spurs
.
If the
Celtics
can win their Christmas day showdown with the Magic, the streak could potentially go to 20. Now of course this is the NBA and sometimes good teams lose to bad ones, but it at least sets up for them.
THIS GUY SHOULD'VE TAKEN OKC'S LAST SHOT
Jeff Green
just missed a half court heave as time expired against the Suns that would've sent the game to overtime. It clanked off the front of the iron and the Suns survived. But a Thunder fan made a long distance toss earlier in the game, winning $20,000.
And this is the second fan in a little over a week to do such a thing. Robert Yanders made one first, and now Todd Lafferty joins him.
PARTING THOUGHT
What's going on with the
Hawks
? They dropped another bad game, this time losing to the
Nets
. That's four losses in their last six with some bad ones mixed in.
Joe Johnson
surprisingly returned, but still, something is amiss in Atlanta. They aren't scoring the ball well and don't appear to be themselves at all. It's hard to tell if this is just a little funk they're in or if there are larger issues at hand. Still, another bad loss is something to at least have an eye on.