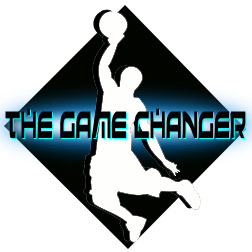 Posted by Royce Young
Each game is made up of elements which help formulate the outcome. Monday through Friday, we'll bring you the elements from the night before's games in our own specialized version of the game recaps. It's not everything that happened, but it's an insight into what lead to the results you'll see in the box scores. This is
the Game Changer.
THE BIG ONE: SAN ANTONIO CAN'T RUN WITH NEW YORK
The
Knicks
have had quite a turnaround early in this season. However, the major qualm is that they're beating up on average and bad teams, but aren't good enough to actually beat a good team.
Well, you can cross that one off now.
The Knicks completely outran the league's best team with a 128-115 win over the
Spurs
at Madison Square Garden. The Knicks shot nearly 55 percent from the field and got 31 points from
Wilson Chandler
, 28 from
Amar'e Stoudemire
and 28 from
Raymond Felton
as they pulled away late.
The Spurs have ramped up pace and tempo this season, playing faster than ever. And it's been a large part of their success. But it didn't work against the team that actually lives by running. The Spurs just couldn't keep up and after the game got into an up-and-down flow, they couldn't slow it down and get it into a style they liked. San Antonio tried to grind it out in the fourth, but the Knicks were still running.
One curious move was Gregg Popovich sitting his starters down with three minutes left, only down 10. With a game tonight against the
Celtics
, I'm sure Coach Pop wanted a little extra rest for his guys and with the way the Knicks were running, his team of veterans were probably gassed. Still a bit curious though, especially considering the 3-point shooters San Antonio has. A 3, a stop and a bucket and it's a five-point game with lots of time left.
Regardless of that, this is New York's biggest win of the season and finally something the Knicks can point to and say, "See! We're good!" Not that they need that validation because their quality record says enough, but any time you beat the league's best team, it helps in every way.
GO-GO-GADGET LINES
Zach Randolph
put up a monster double-double, going for 31 points and 16 rebounds against the
Thunder
.
Marcus Camby
had 10 points and 20 rebounds in a loss to Dallas.
Jamal Crawford
notched a season-high 31 points and added seven assists in Atlanta's win over Sacramento.
Wilson Chandler
deserves a mention with his season-high 31 points against San Antonio.
MIAMI ROLLS AGAIN
I feel like it the season started in December, then yeah, we probably could've started talking about 72 wins for the
Heat
. Because they are rolling right now.
With their win over the
Bucks
, that makes 19 of 20 for Miami and most of those have come in impressive fashion.
Dwyane Wade
notched another big night, dropping 34 as LeBron dished out nine assists. Really, everything is working according to plan right now. Miami has scoring when it needs it. The Heat have defense all the time. And playmakers are all over the floor.
Sometimes, it's honestly a little tough to see how someone can beat them. But the thing about the Heat is that they make themselves vulnerable at times. They lapse, get selfish and don't play defense. It's the reason they've lost nine times.
But lately, everything has been working according to plan. To win 19 of 20 is pretty good, especially because that meant beating some solid teams.
Tony Allen: GOOD AT PUNCHING, BAD AT LAYUPS
The next time
O.J. Mayo
and Tony Allen get into it, Mayo's got some ammunition to at least make fun of him with. On a solo fast break, Allen streaked toward the rim with his tongue hanging out like he was going to finish big. Instead, he blew the layup. This was actually one of
four
layups Allen missed on the night. He did finish with 19 points though and hit two crucial 3s.
Lakers VENT A LITTLE, THIS TIME AGAINST THE COMPETITION
Instead of yelling at each other, the Lakers started doing it to their opponent, beating down the
Pistons
108-83. It was a blowout so that stats are a bit skewed, but
Kobe Bryant
only attempted 18 shots as
Pau Gasol
went for 21 points and
Lamar Odom
added 16. That's the Laker formula we've seen work this season.
Kobe went just 6-18 from the floor, but had eight assists and grabbed seven rebounds. So maybe there was something to Phil Jackson's critique of his recent play and Bryant came out looking to be more unselfish. He set teammates up and looked a bit passive at times. He didn't have his shot going again, so he let his cast of very talented characters bring him through.
PARTING THOUGHT
In Oklahoma City's 110-105 loss to Memphis,
Jeff Green
registered zero rebounds in 42 minutes of play. That's only the third time since 1986 a power forward has had that happen. The other two were Cliff Robinson and Pat Garrity. Not exactly wonderful company to be in.