Magic and Lakers are trending up while the Suns and Nuggets tailspin in this week's 3-Up 3-Down.
Posted by Matt Moore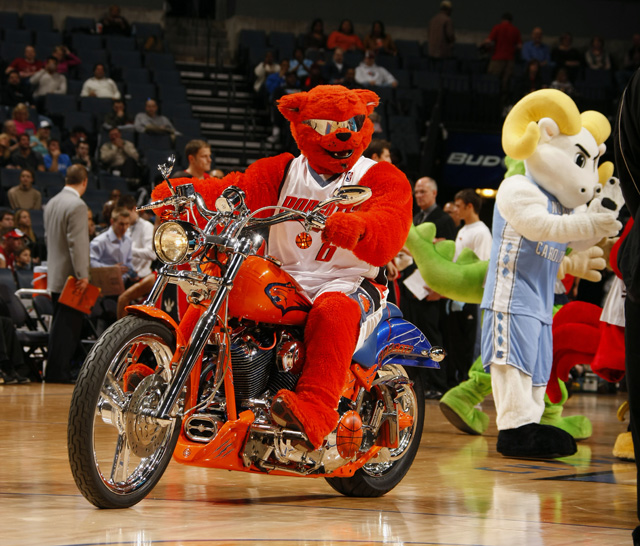 Each week we give you three teams trending up and three teams trending down in correlation with our Power Rankings. Check out the latest edition of
CBSSports.com's Power Rankings here
.
3-Up
Orlando Magic (3):
Nine wins straight for the Magic since The Trade, and in their last four since the start of the year have outscored their opponent by nearly 14 points. Stunningly, it has been
Hedo Turkoglu
, not
Jason Richardson
or
Gilbert Arenas
who has come on strong for the Magic. Turkoglu is playing exceptionally well, especially in passing, where his assist percentage is at 29.5%, a ridiculous number and by far the highest of his career since returning to Orlando. The Magic are now firmly back in the race for homecourt advantage, even as Miami keeps them at arm's length in their division. Big rematch in Boston looming on MLK Day. Win two against Boston with what will likely be
Kevin Garnett
a few days after his return and you've really got something going.
Los Angeles Lakers (4):
What can an easy schedule do for you? A four-game winning streak. That's what. Even with
Matt Barnes
going down, the Lakers are getting back in their groove, thanks in large part to
Andrew Bynum
. Bynum's size advantage makes the Lakers a completely different team. Letting Gasol focus on just being taller than other power forwards in tandem with Bynum and having Bynum clean up all the misses the Lakers are chucking lately is a pretty sure fire secret to success. Now if he can just stay healthy.
Charlotte Bobcats (21):
Sure, the roster is headed nowhere, they have no legitimate star, they fired their coach and their attendance is terrible. But they've won three in a row and have gotten back to being a failry dangerous team with
D.J. Augustin
taking big leaps now that he's out from Larry Brown's oppressive point guard yoke. Throw in
Stephen Jackson
keeping up his leadership and you've got a team that's... okay, it's still not going anywhere. But it's might have options at the trade deadline.
3-Down
Dallas Mavericks(6):
Dirk, hurt. Butler, out for the year. Beabuois, still not back. The Mavericks just couldn't keep pace and injuries have slammed them in the face. When healthy, the Mavericks are a Western Conference Contender. But getting healthy isn't inevitable with the age they have on roster and the fact that some years, you're just injured. The question that looms over the franchise is if Cuban will consider himself compelled to make a splash at the deadline to find a replacement for Butler. Cuban made a huge splash over All-Star weekend last year, and he doesn't seem to be content to wait with a roster on a deadline.
Denver Nuggets (15):
Ujiri. Please, please, please make it stop. No one believes Melo will be in Denver past June. No one. Make it end. Please. We're dying of boredom waiting for this deal to go through and the team is dying on the vine with all the distractions. End it.
Phoenix Suns (22):
You ever seen those bands who are desperately trying to cling to their popularity, playing smaller and smaller clubs while playing the same songs that are now relics, only with replacement band members? Meet the Suns.
Marcin Gortat
seems to have thought he was quite a bit more than he was. This is what it's like on the wrong side of the playoff tracks.