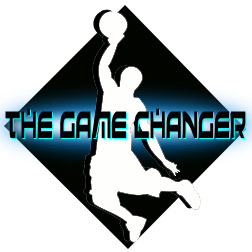 Posted by Royce Young


Each game is made up of elements which help formulate the outcome. Monday through Friday, we'll bring you the elements from the night before's games in our own specialized version of the game recaps. It's not everything that happened, but it's an insight into what lead to the results you'll see in the box scores. This is the Game Changer.
THE BIG ONE: NEW YORK FIGURING OUT THE ROAD
They might not have beat someone by 55, but the
Knicks
got themselves a darn good road win in Portland Tuesday night, taking down the wounded Blazers 100-86.
Amar'e Stoudemire
got the best of LaMarcus Aldridge, outscoring his counterpart 23-18.
Ronny Turiaf
added a season-high 19,
Wilson Chandler
17 and
Raymond Felton
17.
But the story was really just how rough it is for the Blazers right now without
Brandon Roy
.
Wesley Matthews
is having a nice season and Nicolas Batum is good some nights, but just 86 points against the Knicks? It was obvious that Portland was missing someone that could pile up points in the second half. The Blazers tried to go to Aldridge, but the Knicks zeroed in there.
Rudy Fernandez
was there for some kick-outs, scoring 18, but it was all long jumpers for Portland. There was no isolation option. No players that could take over. It was kind of painful to watch such a promising team lose with so much talent in suits.
However, the Knicks picked up another nice road win. New York is now 12-8 on the road this season, which surpasses their road win total from all of last year. The Knicks are roped into the
Carmelo Anthony
stuff, but what's lost is how well their
current
small forward is playing. Chandler had 17 big points and came up large for the Knicks late in the game as well.
The Knicks have one of the best home court advantages in the league, but now they're figuring out the road. One of the many differences in this New York team from year's past.
GO-GO-GADGET LINES
Kevin Love
dropped his sixth 20-20 game of the season with 20 points and 20 rebounds.
Aaron Afflalo
had a career-high 31 on 11-14 shooting.
Nick Young
scored a career-high 43 and went 4-4 from 3 in the third quarter.
Alonzo Gee
had 12 points and eight rebounds for the Cavs. Doesn't sound impressive? Well his 12 points were 21 percent of his team's total output.
DENVER ERUPTS ON PHOENIX
Maybe the distractions were getting to them recently, but Tuesday the
Nuggets
put it all behind them as they beat up on the
Suns
132-98.
Denver scored a combined 82 points in the second and third quarters as the Suns defense basically was them letting the Nuggets shoot wide open shots as they crossed their fingers hoping the shots didn't drop. Problem was, they did.
The Nuggets shot 56 percent from the field and made 37 free throws. Carmelo had 28 points, Aaron Afflalo a career-high 31 on 11-14 shooting and
Ty Lawson
and
J.R. Smith
combined for 31 on a combined 9-11 from the field.
Carmelo hasn't left Denver yet. And while he's there, we're still seeing glimpses of just how good of an offensive force the Nuggets can be. Of course it helps to be playing the Suns, but still, 82 points in two quarters is pretty impressive against anyone.
WASHINGTON TRIES TO LET SACTO WIN
It was like a lesson on how to blow a game. The
Wizards
led by eight with under a minute left. Led by six with 20 seconds left. Led by four with 10 seconds left. But not only did they turn the ball over, the Wizards took bad shots, missed free throws and basically, played all-around stupid basketball. It was kind of impressive, in a disaster film kind of way.
But in the end, Washington got it done behind Nick Young's 43 points. The
Kings
, being absolutely horrible, couldn't take advantage of about 25 opportunities to seize the victory and the Wizards took home a 136-133 overtime win. The was between two teams a combined 18-53 and it certainly showed.
L.A. BEATS CLEVELAND BY LIKE A MILLION
What's the box score look like for the loser after a 112-57 game?
The leading scorer for the Cavs was Alonzo Gee with 12. The starting five combined for 23 points, led by
Manny Harris
's eight.
Mo Williams
went 1-9,
J.J. Hickson
1-8, Antwan Jamison 3-10 and Harris 2-8. The team shot 29.9 percent from the field. They turned it over 19 times.
Basically, everyone sucked.
And then LeBron tweeted something.
Pretty rough night for the Cavs.
FIGHT FIGHT FIGHT FIGHT
Kenyon Martin
and
Goran Dragic
got into a weird little scuffle during the third quarter of Denver's win over Phoenix. For some reason, Martin grabbed Dragic, hugged him and wouldn't let him go. Dragic fought back like a little child trying to escape the grasp of his mother.
PARTING THOUGHT
During the
Timberwolves
-Spurs game, things got a little technical late in the game. With the
Spurs
up double-digits, the Wolves felt like they were getting the short end of the whistle. So they complained.
First,
Corey Brewer
got T'd. Then
Darko Milicic
got a tech from the same call. Then Kurt Rambis picked up two because of the same call. There's four T's. Just 10 seconds later, Kevin Love made a pretty demonstrative gesture toward the official and picked up a technical. Five T's in just 10 seconds, all handed out by Ken Mauer.
That's got to be some kind of record.
Manu Ginobili
on all the technical fouls: "It was awkward."