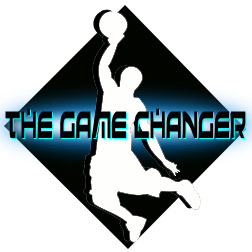 Posted by Royce Young
Each game is made up of elements which help formulate the outcome. Monday through Friday, we'll bring you the elements from the night before's games in our own specialized version of the game recaps. It's not everything that happened, but it's an insight into what lead to the results you'll see in the box scores. This is
the Game Changer.
THE BIG ONE: CLIPS LEAVE CALIFORNIA, LOSE
The Los Angeles
Clippers
have been playing pretty well lately. So well in fact that people have actually been talking about the potential of them making a run to the playoffs.
This year.
Myself included. When you look at that roster and how good they are capable of playing and who they've beat, it seems completely possible.
But all of this has come at home, or at least near home. That's the thing about mediocre and bad teams. They can win at home. Look at the
Wizards
. They're 12-8 at home. But 0-20 on the road. The Clippers are in that same territory (13-13 home, 3-13 road). These games they've won that's got everyone's heart pumping have come at Staples. But now they're on the road for
11 straight
and it started in Portland Thursday.
And we learned two things:
1) The Clippers aren't actually there and 2) but they aren't that far off. The Blazers are a very good team at home and the Clippers are a young team that really doesn't know how to win away from Staples. Los Angeles hung tough, battling back every time Portland pushed a lead into double-digits. Whether it was a big shot from
Eric Gordon
or a big putback by
Blake Griffin
, the Clips hung tough. That's the first step in winning against good teams on the road -- at least be in the game for the entire 48 minutes. And the Clippers are getting there.
But Portland showed why its still a good team, despite all the injuries. They have savvy veterans and it was displayed extremely well at the end of each quarter. The Clippers would spend an entire quarter coming back, but the Blazers would rip off a 15-4 or 12-3 run to close the period, putting L.A. back in a hole. Again, young team against a veteran team at home.
Two more points to make:
Blake Griffin is the Clippers best player. We know that. But Eric Gordon isn't far behind at all. Thirty-five points and seven 3s against Portland.
LaMarcus Aldridge
might not make the All-Star Game, but he tried to state his case Thursday. He finished with 28 on 13-20 shooting against Griffin and held the Clipper stud to 6-16 shooting.
Four in a row for Portland. The hits keep coming with
Marcus Camby
being out for a few weeks, but Nate McMillan keeps them ticking.
GO-GO-GADGET LINES
Eric Gordon
had 35 points that included a 7-11 effort from 3.
Derrick Rose
had 26 points nine assists and seven assists. He shot just 9-28 from the field but scored 14 of his 26 in the fourth quarter.
Thaddeus Young
had 21 points on 9-14 shooting plus six rebounds off the bench for Philly in a loss to Charlotte.
D.J. Augustin
put up 31 and dished out eight assists in the
Bobcats
win over the
76ers
.

Blake Griffin
had a typical night with 20 points and 18 boards but his Clippers came up short in Portland.
LaMarcus Aldridge
finished with 28 against Griffin, hitting 13-20 from the field.
DIRK IS STILL HURTING AND SO ARE THE MAVS
The
Mavericks
and
Bulls
are both teams that have been battling injuries. It's just one team has been battling a little bit better.
The Bulls took down the Mavs 82-77 in a defensive struggle and did it without
Carlos Boozer
who missed a third straight game with a sprained ankle. And of course they're missing
Joakim Noah
because of thumb surgery.
Dallas on the other hand is without
Caron Butler
who is recovering from knee surgery and has
Dirk Nowitzki
back, but Dirk clearly isn't right. Nowitzki was just 6-16 from the field, grabbed only two rebounds and was visibly limping all over the floor. He'd stop on every other possession and adjust the wrap on his right knee, or stretch out his leg. He's fighting through this thing because his team is kind of in a situation it needs him, but Dirk isn't Dirk right now.
On the other hand, what helps the Bulls press through the injuries more so than the Mavs is that Chicago's best player isn't playing without any problems.
Derrick Rose
was again fairly terrific, dropping 26 points while dishing out nine assists and grabbing seven rebounds.
Nevermind that Rose was just 9-28 from the floor. He may have taken more shots than he scored points but he hit big ones late and was a big reason his team won. Hey, when Kobe does it we all rave about what a closer he is. So cut Rose some slack.
Read the rest of how the Bulls powered past the hurting Mavs here.
WHAT DOES 17-24 GET YOU?
How about seventh place in the East?
When you're a team like the Bobcats, you take wins however you can get them. With news coming that
Tyrus Thomas
will be out for an extended period of time because of a torn meniscus, Charlotte was left short-handed against the 76ers.
So how do you win? Unlikely characters step up. D.J. Augustin looked like a combination of
Chris Paul
and
Deron Williams
in the first half, scoring a flurry of points. And to finish, it was
Gerald Wallace
who hit three clutch shots down the stretch as Charlotte topped Philadelphia 100-97.
The Bobcats aren't necessarily a seventh place team, but that's where they sit now. Under new coach Paul Silas they are 8-5 and more importantly, the team's young players are showing development. Augustin is playing the best basketball of his career and Henderson finally stepped up in a big way offensively. It could be short lived as Charlotte has only 13 healthy players on the roster, but for now, live it up in seventh.
LUCK OR JUST GOOD?
Rudy Fernandez
hit a wild hook shot against the Clippers and said after the game, "It's a Euro thing. You wouldn't understand." You're right Rudy. I don't understand.