Chris Bosh
has ridiculous photo shoot for Maxim Magazine.
Posted by Matt Moore
I don't suppose this is going to surprise most of you, but Chris Bosh's
Maxim photo shoot
is pretty freaking ridiculous. I mean, it's n
ot Kobe and the pilgrim hat
, or anything. But nothing is, really. But if you don't believe me,
check out the video
.
But perhaps that slipped by you. Let me break it down into smaller pieces for you.
Actual quote from Bosh:
"I think when you have something relate to, to other people, and they see that you do the normal, weird, regular things that they do, they appreciate it a little more."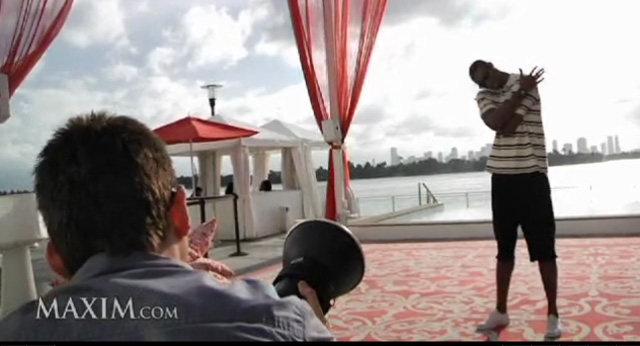 Yes, Chris. That looks pretty much like and average person's day. Except "bizarre, canopied dockspace" is a bland office space, and "clutching oneself like I'm Will Smith in 1992" is "working with Excel." Just like it. Same deal, really. I can only assume the question being lobbed at Bosh currently is "How do you feel when you play the
Celtics
?"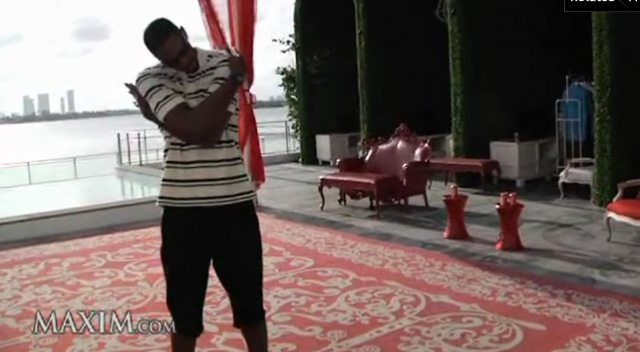 Also, Bosh says, "I'm just a regular guy." Let's see what a regular guy looks like, shall we?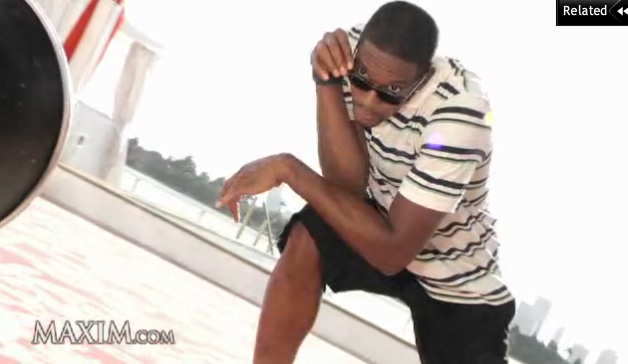 Yup. Totally normal dude. Leaning on one knee in boy shorts peering at you over his glasses. I see guys like that all the freaking time at Target. They just line the streets, really. Drinking orange mocha frappucino, and commenting on what the hottest night club is.
Maybe the shoot will come really well and it will sell huge and it will advance Bosh's brand. That's entirely possible. But in the end, it's important to remember what's really important in life: not looking really, really stupid. And Chris Bosh has failed in that time-honored tradition.
Also, for some reason, people that Bosh knows think that reading is weird. Something something, who needs enemies?