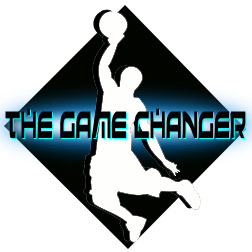 Posted by Royce Young
THE BIG ONE: SAN ANTONIO KICKS UTAH WHILE ITS DOWN
That big red button is getting bigger by the night. I'm not typically one to punch a panic button in January, but boy, things are not going well in Utah right now.
But pull your finger away for now. Yes, the
Jazz
dropped a sixth straight. And yes, they trailed by as many as 19. But Utah showed some mettle at home, fighting back behind 39 points from
Deron Williams
and had the game within reach with under a minute yet.
Something about this game just said that the Jazz are going to figure things out. The
Spurs
are the league's best team and they aren't easy to beat anywhere. So the fact that the Jazz almost beat them means
something.
I think.
Though I'm sure Jerry Sloan doesn't want to hear anything remotely close to a moral victory.
On the other side, the Spurs moved to 39-7, which is just terrific. I loved the way they won this game. The execution late was just flawless. The way
Manu Ginobili
just makes winning play after winning play is astounding.
People want to say San Antonio is boring, but if beautiful basketball is boring, then sign me up for another borefest. Because watching the Spurs in the halfcourt move the ball, reverse it, set a pindown screen and find an open shooter is just basketball poetry. I could watch it all day.
KEVIN VS. KEVIN AND WE ALL WIN

You were probably too busy watching Jimmer Fredette, but holy cow I hope you at least caught a little of the
Thunder
and
Timberwolves
.
There were 19 total lead changes and eight in the final three minutes of regulation. The game went to overtime where Oklahoma City eventually edged Minnesota 118-117 because of a silky
Kevin Durant
jumper with 28 seconds left and a big free throw miss from
Corey Brewer
with six seconds left.
(Watch Durant's step-back jumper in the highlights though. It's just stupid good. Like how could anyone ever dream of stopping that?)
Don't get me wrong, the game was fun and terrific and all of that, but the two Kevins are really what stole the show. Kevin Durant tied his career-high with 47 points, 36 of which came after halftime. He also added a career-high 18 rebounds to go with it.
Kevin Love
dropped another 30-20 game, this time going for 31 points and 21 rebounds, giving him 32 straight double-doubles and three 30-20 games on the season (nobody else even has one). Love had a chance to win the game at the end of regulation but his 12-foot jump hook just rimmed out.
That's the Thunder's eighth straight win over the Timberwolves, but this isn't one that just goes in the books and we forget about. It was really a great game that featured two incredible performances from two of the league's very, very best.
GO-GO-GADGET LINES
Kevin Durant
dropped one of the season's best lines with 47 points on 15-28 shooting while grabbing a career-high 18 rebounds.
Kevin Love
had another huge night scoring 31 points and grabbing 21 rebounds in a loss to OKC.
Dwight Howard
had an otherwise nice games scoring 19 points and pulling in 16 rebounds. If it weren't for Kevin Love, Howard's line would've looked a bit better.
Deron Williams
set a new season-high with 39 points and he also dished out nine assists.
Chris Paul
had 18 points and 17 assists in the
Hornets
10th straight win.
NOLA KEEPS IT MOVING
How freaking impressive are the Hornets right now? They won their 10th straight and while someone finally topped 100 points against them, it was the pace happy
Warriors
that did it and it came in garbage time.
During the 10-game streak, only two teams other than the Warriors have topped 100 and those games went into overtime. Against Golden State, New Orleans clamped down from the beginning, but also used some crisp, decisive offense to get off to a nice start, build a cushion and play with a lead the entire night.
All five Hornet starters notched double-figures with Chris Paul scoring 18 points and dishing out 17 assists.
David West
did his normal David West thing dropping 22 points on only 12 shots. And
Trevor Ariza
chipped in 19 on 7-11 shooting.
When the Hornets are scoring the ball, they're just about as good as anyone out there. Their defense is almost always there every night, but they find themselves in stretches trying to find baskets. Granted, it helped to be playing the Warriors, but when NOLA is scoring the ball and moving it like they did Wednesday (32 assists on 46 field goals), they match up with anybody.
Nobody was saying that a couple weeks ago when everyone was dying to write this team off. But here they come again. And look out.
JIMMER GETTING PROPS
Kevin Durant, just an hour removed from dropping 47 points on the Timberwolves
tweeted last night
about the game of the night, BYU's big win over undefeated San Diego State in which Cougar sensation Jimmer Fredette dropped 43 points.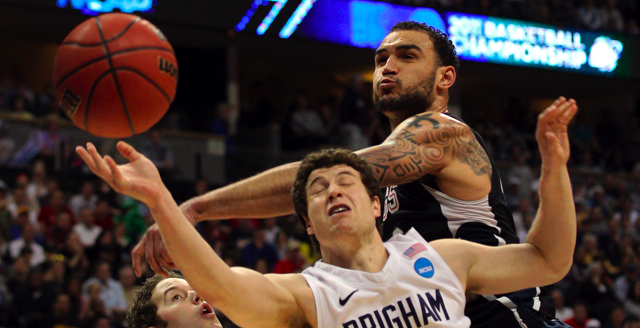 A classic Durant move, giving props to someone else instead of playing up his own big night. It's why we love him.
PARTING THOUGHT
The
76ers
quietly won again, moving to 20-25 on the season. But the way they won was the impressive part. The team scored 107 points, which is good. But the starters only put in 49 points. That means the Sixer bench poured in 58 points! Marresse Speights had 23,
Lou Williams
15,
Thaddeus Young
10 and
Evan Turner
10.
The Sixers are figuring things out a bit lately and if that sort of depth is for real, they may be a lock for the playoffs in the East.