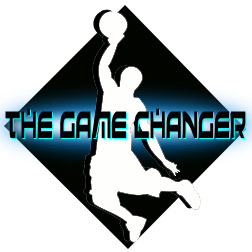 Posted by Royce Young
THE BIG ONE: NEW YORK SCHOOLS MIAMI LATE

Erik Spoelstra said last week that
Chris Bosh
, not
LeBron James
or
Dwyane Wade
, was the Miami
Heat
's most important player. We all scoffed at such a thing.
But after Miami's Thursday night 93-88 loss to the
Knicks
, maybe he has a point.
The Heat struggled to find points against a poor defensive team as the Knicks moved the ball well, found good shots and made them. Miami on the other hand was entirely stagnant. The ball didn't move and the Heat didn't have options other than an iso play for Wade or LeBron. They missed that extra option of a kick to Bosh for a 15-footer.
That's where Bosh has a lot of value. He just gives the team a bail out option. In those possessions where Wade holds the ball for 16 seconds and tries to create, normally he has an open Bosh to kick to. Lately, the Heat have dearly missed that.
The last eight minutes, the Heat didn't run a single successful offensive set. Everything they got was either a putback or in transition. The Miami offense was so bad that after a contested LeBron brick that was in a possession without a single pass, TNT commentator Steve Kerr said, "You're kidding me," while the ball was in flight.
The game had a playoff feel to it and that could be bad news for the Heat. Consider this wild stat: The Heat are now 1-8 in games decided by five points or less. That almost seems unimaginable for a squad that has closers like Wade and LeBron, but what it shows is that the team doesn't understand offense.
They get by because of superior talent and explosiveness in the open floor unlike anyone else, but when it comes to grinding out halfcourt sets in a tight game, they don't know what they're doing. The ball doesn't move, players don't cut. The ball is either in Wade or LeBron's hands and they dribble out the 24 and try and make a play themself. They just don't know what to do. It's horrific offense.
But credit the Knicks. They started the game 6-29 from 3 but hit their final four attempts.
Danilo Gallinari
and
Landry Fields
each drilled a pair. Unlike the Heat, the Knicks got those looks because of good inside-out action, nice off the ball movement and crisp cuts and dribble penetration. It was actual offense.
The Knicks won a big game over rival Miami despite shooting 36 percent. It's a big win for New York because it proved to itself that it can play with the big bad boys from Miami. This game felt like an opening round playoff game and it's possible that it was a preview. And if this game told us anything, it's that the Heat need Chris Bosh back and they also have got to figure out what in the heck to do in crunch time.
GO-GO-GADGET LINES
Tyson Chandler
showing up big for Dallas, scoring 21 points and grabbing 15 rebounds.
Landry Fields
was huge for New York, scoring 19 points and grabbing 13 rebounds.
Dwyane Wade
scored 34 points on 14-22 shooting. However, he started 14-17 so that means he missed his final eight shots. Plus, he went just 6-14 from the line.
LaMarcus Aldridge
struggled a bit getting looks against Boston, but finished with 17 points and 16 rebounds.
NO SIR RONNY
LeBron had a tough night shooting the ball, going just 7-24 against the Knicks. But he did reject
Ronny Turiaf
in fairly spectacular fashion.
BOSTON LOCKDOWN
If you only look at the final score, you'd probably assume the
Celtics
-Blazers game was an ugly, unwatchable affair Thursday night. The Celtics won 88-78, the Blazers shot 37 percent and Boston turned it over 20 times.
But really, watching the Celtics defend can sometimes be as much a joy as watching an offensive explosion.
The Celtics completely locked down the overmatched Blazers, suffocating the Portland ballhandlers while forcing long, contested jumpers. Kevin Garnett was completely brilliant on LaMarcus Aldridge, who really was Portland's only offensive weapon. Only four Blazers finished in double-figures and with
Nicolas Batum
leaving early because of a sore knee, the Celtics basically turned into a pack of hungry wolves hovering over some red meat.
Boston didn't score the ball all the well, but they didn't have to. They got just enough from
Paul Pierce
(17 points),
Ray Allen
(18) and
Kendrick Perkins
(10). It was really kind of a routine Celtic win. Hard, intense defense from the tip and crisp offensive execution in key stretches. It's hard to imagine someone beating a healthy Celtics in a seven-game series when they play like this.
A GROUP EFFORT FOR DALLAS
The
Mavericks
finally appear to be coming out of their funk as they slid past the
Rockets
111-106. And while it looks to be getting better for Dallas, they aren't winning the way they were before.
Against Houston,
Dirk Nowitzki
only scored 18 points on 16 shots.
Jason Terry
only had 15 on 12 shots. The way Dallas got by was from a collaborative effort from everyone. J.J. Barea put in 19 off the bench on 8-10 shooting. Tyson Chandler had 21 points on 5-8 from the field. Sasha Pavlovic had 11 big points including 3-4 from 3. The Mavs got a little something from just about everybody and they had to have it.
The Mavs have
Peja Stojakovic
coming and it's possible they'll make a deal before the deadline, but if this is the Mavs team we're going to see down the stretch, they're going to have to win like this. Obviously they can rely on Dirk heavily, but if he's not hitting, the role players will have to elevate themselves. Barea will need to create, Pavlovic will need to shoot and Chandler will have to play big inside.
Dallas still has a good team, despite the injuries. This is win No. 30 for them. They may have fallen off the radar a bit because of a tough few weeks but this team isn't going anywhere.