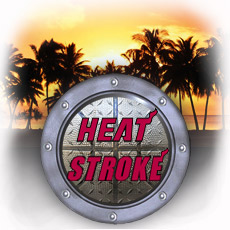 LeBron James has some words about Orlando in preparation of their meeting Thursday.
Posted by Matt Moore
The Orlando
Magic
had some pretty strong words
about the
Heat
in the preseason. That led to an increasing rivalry between the two clubs, and it's been furthered by them both being contenders for the East this season, and in splitting the first two meetings this season. With the third matchup coming on Thursday, it would appear that LeBron James in particular considers this to be an important game for the Heat. From the AP:
"The simple fact that it's a division opponent, that means a lot," James said. "Trying to win your division is very key. And also playing exceptionally well on the road is definitely key. That definitely helps later on in the season. And being an Orlando team that basically said a lot of things about us in the offseason, that definitely adds a little bit to the fire."
via
LeBron James still remembers Orlando critics when he joined Heat
.
Basically, it bugs the Magic that the Heat got all the attention they feel they deserved as the
Celtics
' biggest rival for the East before playing a game, and it bugs the Heat that the Magic open their mouths. This rivalry may feel like it's for second-best in the East, but it's more authentic than the blood between the Celtics and the Heat. The Magic can play the disrespect card, the Heat can play the "keep my name out of your mouth" card, and everyone walks away salty. It's a good system.
What's more interesting is how each side exposes the other one's weaknesses. The Heat's sometimes lackadaisical defense struggles the inside-out motion of Orlando and the presence of
Dwight Howard
. The Magic struggle with the perimeter penetration caused by James and
Dwyane Wade
, and have had issues with the ball movement of Miami as well. With the Magic vastly different from the last time the two teams met, but struggling as of late, Thursday's matchup should be a fine one.
And a good test of whether the Heat intend to make good on that "list" they were making this summer.