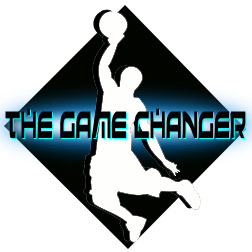 Posted by Royce Young
Each game is made up of elements that help formulate the outcome. Monday through Friday, we'll bring you the elements from the previous night's games in our own specialized version of the game recaps. It's not everything that happened, but it's an insight into what led to the results you'll see in the box scores. This is
the Game Changer.
THE BIG ONE: BLAZERS TOE THE LINE
You didn't think
LaMarcus Aldridge
was an All-Star? Well how about now?
Aldridge went for 42 against on of the league's best defensive teams as the Blazers topped the
Bulls
109-103 in yet another big win for Portland. These Blazers just won't go away. With
Brandon Roy
coming back soon and a big momentum win over Chicago, it's becoming more and more clear that we're not finished hearing from Portland.
While Aldridge was obviously incredible, this game was maybe more about how
Andre Miller
controlled everything. He scored 27 points and dished 11 assists and really had the team in good offensive sets and rhythm the entire second half. Typically the Bulls lock down in the fourth quarter, but Portland exploded for 34 points and a lot of that went directly through Miller. Aldridge was big in the period but again, Miller had a big hand in getting him those looks.
The Bulls got 37 from
Derrick Rose
but in the key moments of the fourth, Rose wasn't able to break lose and his teammates didn't provide a boost. Chicago scored enough to win as 103 typically gets it done for them, but they just couldn't get stops. They outrebounded Portland 41-31, made nine more baskets and scored six more points on 3s.
But the Blazers went 37-40 from the free throw line compared to Chicago's 11-18. Right there, is where this game was won. Aldridge and Miller went a combined 25-27 from the line,
Rudy Fernandez
8-9 and
Nicolas Batum
4-4. Other than Rose, nobody for the Bulls really got to the stripe. The Blazers attacked, while Chicago settled.
The Blazers need every win they can get, but with a little help on the way, beating the Bulls makes for some good feelings heading into the All-Star break. Portland looks to be in the playoff discussion all the way through and Monday's win showed that there's no reason they won't be.
SNEAKY WOLVES
You hear it all the time, but it's true: No matter who you're playing, there aren't any easy nights in the NBA. And the
Hornets
were the latest example of that.
Playing at home against the lowly Wolves, a team that had won only two road games coming in, New Orleans looked to roll over Minnesota. Except the Wolves came out firing, scoring 37 in the second quarter en route to hitting 11 3s on the night and beating NOLA 104-92.
Other than the two lines -- the free throw and 3-point ones -- this game was even. New Orleans made 35 baskets to Minnesota's 34. The Wolves had 44 rebounds, the Hornets 43. Turnovers were almost even.
But the Wolves separated because they scored 15 more points from 3 and went 25-25 from the free throw line. Between those two places, Minnesota picked up an extra 24 points on the Hornets. It showed late in the fourth too as Minnesota stretched out to an 18-point lead before
Chris Paul
tried to bring his team back by forcing a few turnovers and getting a couple good looks for Hornet shooters.
It wasn't enough though as if only for a night, the Wolves looked like the playoff team in New Orleans.
Jonny Flynn
looked as good as he has this season after coming back from hip surgery with 13 points and six assists,
Kevin Love
was Kevin Love (27 points, 17 rebounds) and the Minnesota bench poured in 47 points. The defense was there, they selectively ran instead of recklessly doing it and definitely played their best game of the season.
Is it something to build off of? Probably not, because I think it was more of a product that the Hornets weren't prepared, but the Wolves have some talent on the roster. And they showed that they're capable on any given night you don't take them seriously.
BOSTON SLIPS TO BOB'S FORMER CATS
What did I just say about any given night in the NBA? Well, apply it here too.
The
Bobcats
bit the
Celtics
94-89 behind a big performance from unlikely hero Shaun Livingson who had 18 points on 7-10 shooting off the bench. It was the kind of game you almost always see Boston win. A tough, defensive game where every point came at a premium. But the Cats did it all a little better in the end, hitting a number of tough, contested shots while forcing Boston into tough looks on the other end.
At the half, it looked like Charlotte would have a serious uphill climb in order to win. They led 51-50, but
Stephen Jackson
was tossed because he picked up back-to-back technicals. Without Jackson, things looked to be difficult for Charlotte. One of their top offensive options was gone. They needed someone to step up. And that's where Livingston came in.
He was a huge part of the offense in the fourth quarter rally where Charlotte outscored the Celtics 29-20. He moved the ball, hit jumpers and freed up others with dribble penetration.
A late questionable call on Livingston gave the Celtics life as
Paul Pierce
went to the line for three, making two and cutting the lead to 92-89 with three seconds left. And despite the bad foul, Livingston swore he wasn't trying to throw the game.
(
Ray Allen
hit two 3-pointers, putting him one shy of Reggie Miller's record. In case you were wondering.)
The Celtics aren't going to win every night, but this was pretty unexpected, especially with Jackson being absent the last 24 minutes.
CAVS BEIN' CAVS
Coming in, it didn't look there was any question as to if the
Cavaliers
would drop their 25th straight. They were playing in Dallas against the hit
Mavericks
.
But there they were, right in the game.
Cleveland got it down to three and had possession with a minute left twice. But they almost looked panicked. Antwan Jamison hurried a 3-pointer and then
J.J. Hickson
ran over
Jason Kidd
for a charge. The Cavs went into a frantic mode, hurrying everything trying to tie the game.
Jason Terry
knocked down a jumper, but the Cavs responded, cutting it to 99-96. The Cavs got a stop with 15 seconds left and
Anthony Parker
had a decent pull-up look from 3 to tie. The ball just bounced off the rim but Jamison tapped the ball out.
But naturally, the Cavs didn't even get another tying attempt up before the buzzer sounds. It was so, so Cavs.
They battled though, going on a 7-0 run to even have a chance. But they finished the game like a team that just doesn't know how to win. This is the official record of 25 losses in a row and wouldn't you know it, they were so, so close to preventing that.
GO-GO-GADGET LINES
Carmelo Anthony
gets the gold star of the night as he dropped 50 points on 16-24 shooting while also grabbing 11 rebounds.
LaMarcus Aldridge
exploded for 42 against the Bulls.
Kevin Martin
went for 37 against Denver.
Gerald Wallace
went for 19 points and 16 rebounds.
Rajon Rondo
notched another double-double with 10 points and 14 assists.
Kevin Love
with another typical night -- 27 points, 17 rebounds and 14-14 from the line.
PARTING THOUGHT
I don't know who's harder to figure out, the
Nuggets
or the
Rockets
. Denver lost to Houston at home 108-103 despite 50 from Melo. The Rockets just don't seem to go away and the Nuggets just continue to lose puzzling games. In Denver's defense though, Nene missed the game and
Chauncey Billups
exited early with an injury. Still though, dropping games at home versus sub-.500 teams doesn't happen often in Denver.