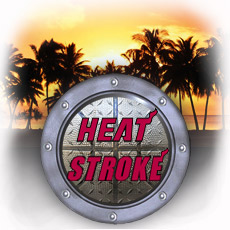 Posted by Royce Young
The
Cavaliers
have dropped 25 games in a row, an NBA record. The Washington
Wizards
are defeated on the road, at 0-25. They meet Sunday.
Something has to give. I think.
With such a monumental game, even
LeBron James
feels like we all have a right to watch it. He was asked about the game and said it should be televised.
Via Michael Lee of the Washington Post's Twitter:
"I think that should be a nationally televised game right there, honestly." He added, "Something has to give in that game."
He's right. It does. Someone will have more points than the other at the end, I'm sure of it.
The Cavs have to do their part though and drop two more straight before we get there however. They start an eight-game homestand Wednesday and have the
Pistons
(6-21 on the road) and the
Clippers
(3-18 on the road) at home before they get the big game against the Wizards.