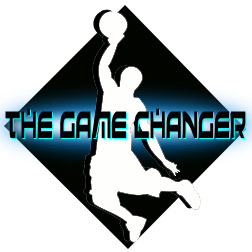 Posted by Royce Young
Each game is made up of elements that help formulate the outcome. Monday through Friday, we'll bring you the elements from the previous night's games in our own specialized version of the game recaps. It's not everything that happened, but it's an insight into what led to the results you'll see in the box scores. This is
the Game Changer.
THE BIG ONE: CLEVELAND DID WHAT?
The Cleveland
Cavaliers
beat the
Lakers
104-99. That's not a joke lede. That's real.
Remember the last time these two teams played? The Lakers won by a measly 55 points. Less than a week ago, the Cavs had just lost their 26th straight game, an NBA record.
And in come the Lakers to Quicken Loans Arena as the defending champions to play the lowly, nine-win Cavs. If you say you saw this coming, you're probably also telling me you totally saw Esperanza Spalding beating out Justin Bieber.
How in the world did this happen? Basically, two things: 1) The Lakers were in a coma for the first 47 minutes and 2) the Cavs played with some serious fight.
First, let's look at the Laker situation seeing as people in purple and gold are probably questioning their existence right now. Los Angeles followed up its stinker in Charlotte by dropping a game to the Cavs. That's reason to be upset for sure. Reason to panic? Not really. It was the game before the All-Star break and right in the middle of a big seven-game road trip.
Kobe Bryant
went just 8-22 from the field and had seven turnovers. Ron Artest scored a single point.
Andrew Bynum
was 2-12 for six points.
Lamar Odom
had only six points.
Pau Gasol
was solid with 30 points, but other than that the only reason L.A. was even close was because of Derek Fisher and
Shannon Brown
. Think about that. Shannon Brown and Derek Fisher kept the Lakers in it.
It's been a season of freak outs for the Lakers. They lost three straight. They lost on Christmas. And now they've dropped a game to the lowly Cavaliers. Up and down, the NBA season is.
On the other hand, you've got to give credit to the Cavs, no matter how poorly the Lakers played. Remember, the Lakers beat the Cavs by
55
last time. But from the start, the Cavs were playing with a point to prove.
Ramon Sessions
was terrific with 32 points and eight assists (how about that, Atlanta?). Antwan Jamison had 19.
Anthony Parker
, 18.
Seriously, what a moment for the Cavs in a season full of disaster. For one night, they had back that old feeling.
See, who really needs
LeBron James
when you have Ramon Sessions?
SO WHAT DID LEBRON SAY ABOUT IT?
Of course for some reason we all wanted to know what LeBron would say about the Cavs big win.
LeBron, following his team's win over Toronto said,
"Good for the Cavs."
BOSH RETURNS
It didn't have near the hype that LeBron's return to Cleveland had, but
Chris Bosh
returned to Toronto for the first time since leaving in free agency to Miami.
Fitting too, because Bosh went from the focus for the
Raptors
to the oft-forgotten third wheel for the
Heat
. Something he's fine with, but definitely a change.
And like LeBron, Bosh heard boos, saw signs and took some hate. But also like LeBron, he showed up big and his team walked to an easy win, beating the lowly Raps 103-95. Bosh had 25 points on 7-16 shooting and while he wasn't terrific like LeBron in Cleveland, he was solid in his role and his team won.
After the game, Bosh blew some kisses to the crowd as he left the floor. The was a splattering of cheers, but mostly boos. Bosh said of the booing, "I hope they do it the next time I come back."
DON'T TALK ABOUT AMAR'E
Referring to
Amar'e Stoudemire
,
Al Horford
told reporters before his
Hawks
took on the
Knicks
, "Like we're supposed to be scared of him. Ain't nobody scared of him." (
via Alan Hahn
)
What happened next? Stoudemire led all scorers with 23 points and the Knicks beat Atlanta 102-90. New York has a bit of momentum heading into the break with back-to-back wins, this one over the Hawks who they're chasing in the Eastern standings.
GO-GO-GADGET LINES
Pau Gasol:
30 points and 20 rebounds, but oh yeah, his team lost to the Cavs.
Andrea Bargnani:
38 points on 15-26 shooting in a loss to the Heat.
Dwight Howard:
32 points and 10 rebounds in a blowout win over the
Wizards
.
Ramon Sessions:
32 points and eight assists for the Cavs.
Kevin Love:
Another ho-hum night with 18 points and 18 rebounds in a loss to the
Clippers
.
EYENGA OF THE TIGER
Christian Eyenga
played a part in the Cavs stunning win over Los Angeles with 10 points. But these two over Pau Gasol were definitely his two best.
PARTING THOUGHT
The
Pacers
took a setback in Detroit, dropping to the
Pistons
115-109 in overtime. That makes Indiana 7-3 under interim coach Frank Vogel and while it's finally a loss to a below average team, all's not lost. The Pacers were down late in the game and fought back to force overtime. And keep in mind, this is a building process for them. There's no denying that they're playing much better and despite a loss, keep an eye on this team.