The 2011 NBA All-Star teams addressed the media on Friday. Here's a photo gallary and round up of the best quotes. Posted by Ben Golliver.
The 2011 NBA All-Stars met with a giant group of media members at the Marriott Hotel near Staples Center on Friday, in advance of Sunday's All-Star Game. Here's a photo gallery of the biggest names plus a round up of some of their best quotes.
Miami Heat forward LeBron James
on his pick for the Slam Dunk contest: "(Griffin's) explosiveness is higher than mine's ever been," James said.
As quoted by NBA Fanhouse.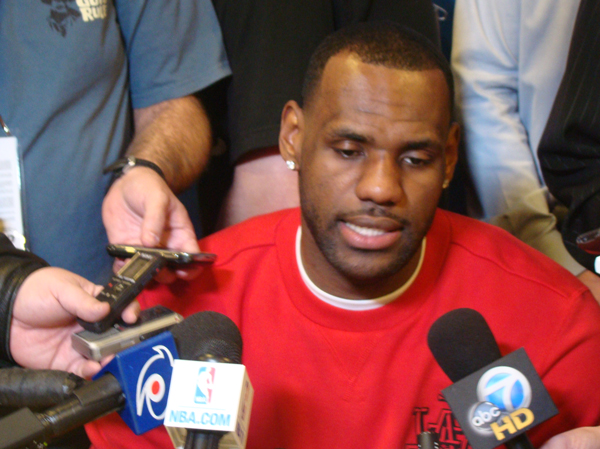 Oklahoma City Thunder forward Kevin Durant
on calling Miami Heat forward
Chris Bosh
a "fake tough guy": ""I don't regret it at all,"
Durant told NBA.com
. "I said it. I knew what I was doing. Nobody influenced me to say it. I knew what I was doing. At the same time, I'm not the type of person that lets emotions get to me. I was so upset about the loss. I wanted to win that game so bad."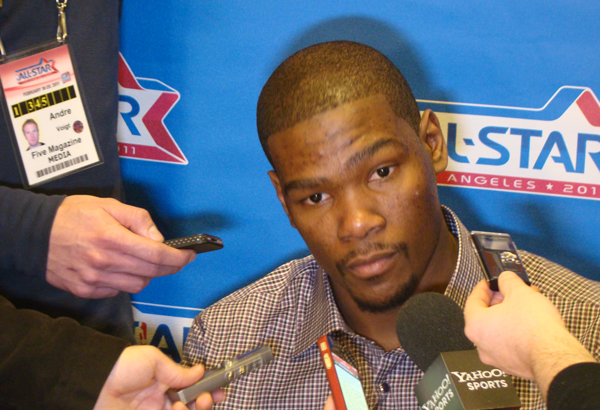 Los Angeles Clippers forward Blake Griffin
on receiving
a bounce pass alley oop
from Washington
Wizards
point guard
John Wall
: "…That [bounce] pass was crazy. I thought Steph Curry could have swiped at it. But I was glad he let it go."
As quoted by the LA Times
.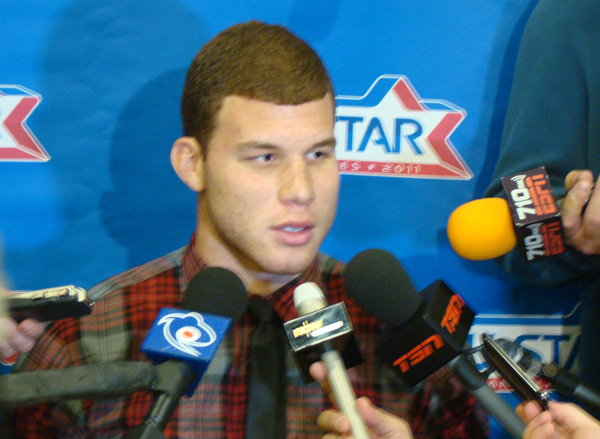 Boston Celtics point guard Rajon Rondo
: I'm not sure Rondo actually said anything during his media interview, as he had this same look on his face the entire time I watched him, even when the questions were in English.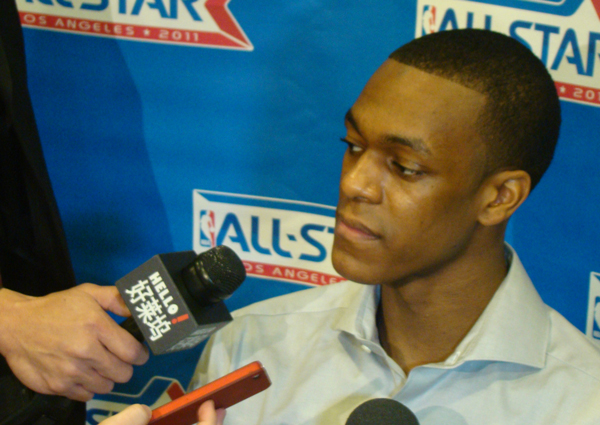 Miami Heat forward Chris Bosh
on taking a break this weekend from the fierce rivalry with the Boston Celtics: "You don't want to be on edge all the time," Bosh said. "You want to have time to relax. You don't want to feel like you're in competition with somebody every time you see them, especially when it's supposed to be a break."
As quoted by the Palm Beach Post
.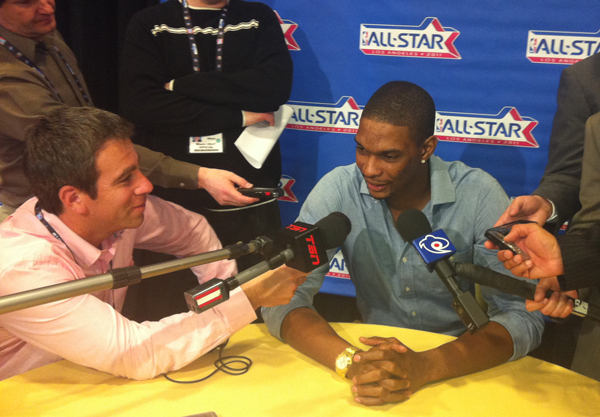 Boston Celtics guard Ray Allen
on entering the three-point competition against teammate
Paul Pierce
: "If you ask Paul, he'll tell you that I won it was 10 years ago and everything's changed,'' said Allen. "(He'll say that) I'm the dinosaur in the game, so I don't stand a chance. I don't know the formula now because he won last year. It's just shooting. The formula is to settle in during the week and make sure you're not too tired or overwhelmed or exhausted so when you get to that, your body is in a good place.''
As quoted by PatriotLedger.com
.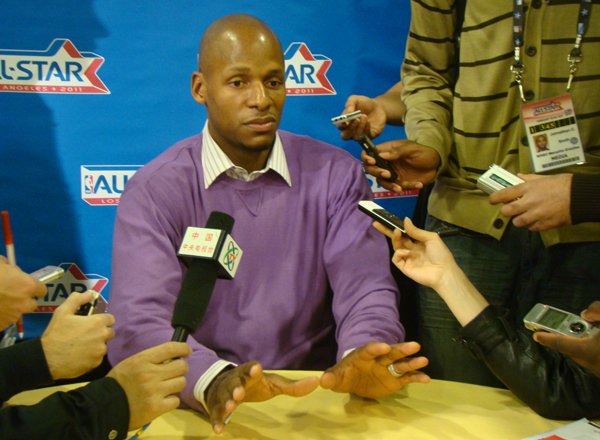 Orlando Magic Center Dwight Howard
on what he would do during a lockout: ""I'll be a pizza delivery man," he said. "I think I'd be good at that job. Just call me and I'll bring the pizzas to your house. Or the pool guy. Most people like pool guys." As quoted by the
L.A. Times
and asked by
The Basketball Jones
.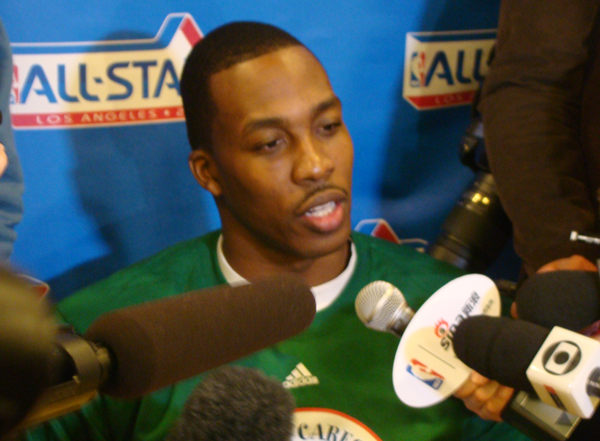 San Antonio Spurs power forward Tim Duncan
on his disappointment that his teammate
Tony Parker
was left off the All-Star team: "I wish Tony could be here. He deserves to be here, he's had an excellent year so far. I think if he can grow a couple of inches the next couple of days, I'd trade [spots] with him."