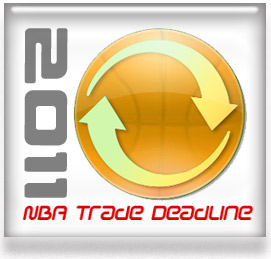 Nets talking deal with Portland to swap Harris, Miller, Murphy, Przybilla.
Posted by Matt Moore
UPDATE 2:33 a.m. EST:
Well, obviously the Nets did not get Melo, so now they're going to have to come up with an alternate plan. Harris is going to be extremely prevalent in trade rumors from now through the deadline as the Nets know they have to move him now while he has value. The Blazers are clearly looking to move
Andre Miller
and have had interest in Harris for months. This could be the next domino now that Melo is gone. We'll have more on what the Anthony trade means for Denver on the Eye on Basketball blog.
The New Jersey Nets are making a move one way or another. If they get
Carmelo Anthony
, great, awesome, good for them. If they don't, it looks like they have a plan they're formulating, except, it doesn't necessarily reflect a clear plan of action.
Ken Berger of CBSSports.com reports
that the Nets are in discussions with the Portland
Trail Blazers
for an advanced framework of the previously discussed deal for the two teams to swap point guards, with Andre Miller going to New Jersey and
Devin Harris
to Portland.
Berger also reports
that the deal includes Joely Przybilla going to New Jersey and Troy Muprhy. The Blazers would also get a pick.
The deal as constructed does not work under current terms financially, so there has to be another element in play. What's odd is that instead of Portland cutting costs, this saves New Jersey money if it goes through,
$17.8 million wort
h, before the third element to make the deal work. But more confusing is why New Jersey is sending a pick, their best player, and their largest expiring for a set of expiring contracts? Bear in mind that the
Oregonian
reports that should Przybilla be traded, he'll immediately seek a buyout. This is a whole lot of money the Russian is looking to dump in the event Melo does not go through for the Nets.
Meanwhile, the Blazers would think use Murphy to swap with Golden State, a
ccording to t
he Record.
Speaking of which, this does not mean that they've given up on the Melo deal, nor does
it mean this is their only option
. It's clear that one way or another, the New Jersey Nets' roster will not be the same Thursday night as it is right now, if Billy King has anything to say about it.