Multiple outlets are reporting that Denver Nuggets All-Star forward Carmelo Anthony has been traded to the New York Knicks. Posted by Ben Golliver.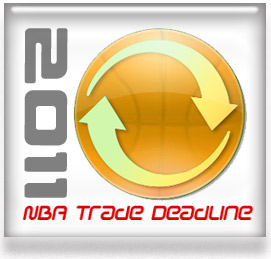 Multiple outlets are reporting on Monday night that our long national nightmare is over: Denver Nuggets All-Star forward Carmelo Anthony has been traded to the New York Knicks.
The
Denver Post
calls
the trade "official" and
says
Nuggets point guard
Chauncey Billups
is also headed out of town.
TRADE official, source told Denver Post. Melo to Knicks ... Melo officially a Knick. And Chauncey leaves the Nuggets for the second time.
Ken Berger of CBSSports.com
reports
that the deal is complete.
Two people involved in the discussions confirm Denver Post report (via @nuggets news) that Knicks and Nuggets have agreed to Melo trade.
Here's Berger's
full report
.
The Knicks and Nuggets agreed Monday night on a trade sending Carnelo Anthony to New York, three league sources told CBSSports.com. "It's done," one of the sources said.
The deal, which is expected to pass through the league approval process Tuesday, is Wilson Chandler, Danilo Gallinari, Raymond Felton, Timofey Mozgov and New York's 2014 first-round pick going to Denver for Anthony, Chauncey Billups, Shelden Williams and Anthony Carter, sources said. The Timberwolves previously agreed to take Eddy Curry's expiring contract along with Anthony Randolph from the Knicks and send Corey Brewer to New York. The Wolves also get $3 million from the Knicks, which will be used to buy Curry out of the few remaining pay checks on his $11.3 million contract.
Yahoo! News
reports
...
Carmelo Anthony is now a member of the Knicks, source tells Y! Sports.
The
New York Daily News
calls
the trade done...
Source confirms Knicks get Carmelo. Deal done
The official trade confirmation news comes shortly after
a very full day of Anthony to the Knicks chatter
.
Note: This post will update as more information becomes available.