Final playoff positioning following Wednesday night's games.
Posted by Matt Moore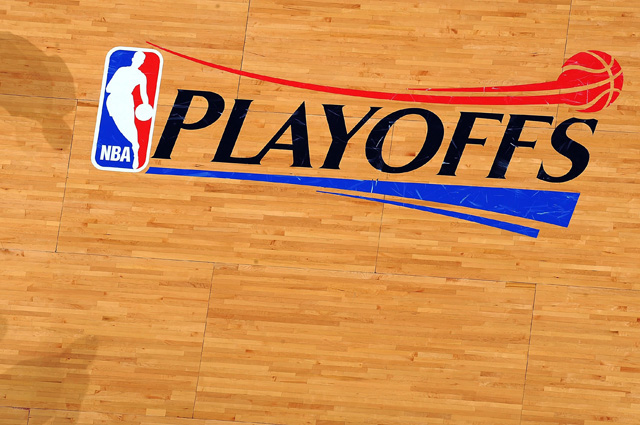 All playoff matchups are set following Wednesday night's games. We've got our 16 teams seeded.
Eastern Conference:

The East is locked. For more analysis on the East, check out our discussion from Tuesday .

1 Chicago vs. 8 Indiana
2 Miami vs. 7 Philadelphia
3 Boston vs. 6 New York
4 Orlando vs. 5 Atlanta


Western Conference

1 San Antonio vs. 8 Memphis
2 Los Angeles Lakers vs. 7 New Orleans
3 Dallas vs. 6 Portland
4 Oklahoma City vs. 5 Denver

The Mavericks' win over the Hornets locked Oklahoma City into the 4 seed, they'll face Denver. A Lakers win over Sacramento gets them the 2. The Hornets loss doesn't really matter, since it all came down to Memphis. Memphis t anked against the Clippers to get to the 8 spot. Memphis to the 8. The Hornets wind up 7th.

Meanwhile, the Spurs' tank squad lost to Phoenix . Chicago finishes with the best overall record and homecourt advantage throughout the playoffs, including the Finals should they advance that far. Again, something that could come back to bite a tanking team.

Some quick thoughts, as our series previews start tomorrow:

Grizzlies-Spurs: Memphis may have made a brilliant manuever or doomed themselves. Manu Ginobili was injured Wednesday night, and if he's out, the Grizzlies might push the Spurs a bit. But they also ended the season in pathetic fashion, even for a tanking team. If that carries over, this could be over quickly.

Hornets-Lakers: This is going to be short, violent, and brutal. I'll let you figure out how. Worst matchup for the underdog.

Blazers-Mavericks: Portland fans wanted this matchup. We'll see if it works out for them. There are some good things here for Portland. If Dallas doesn't hit another gear, they could get rolled in the first round. Again.

Nuggets-Thunder: This does not look like a great matchup on the surface for Denver. They'll have to get together and play the series of their lives, but against an inexperienced Thunder team, there's some possibility here.