Golden State Warriors guard Charlie Bell was allegedly stabbed by his wife. Posted by Ben Golliver.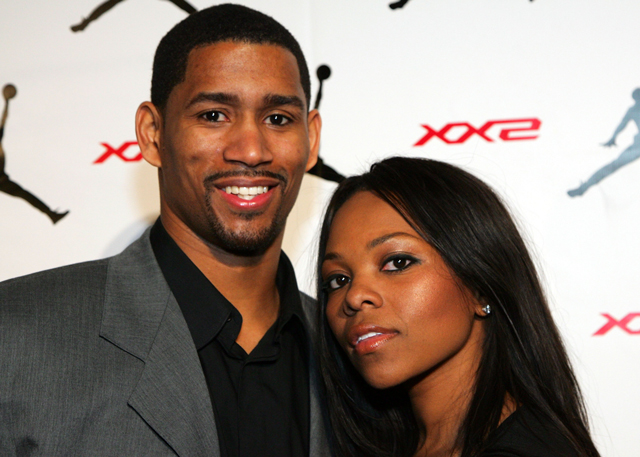 Back in February, we noted
that seldom used Golden State Warriors guard Charlie Bell was arrested on DUI charges and had to be picked up from the drunk tank by a teammate. Bell reportedly has even bigger problems to deal with this week.
CSNBayArea.com reports
that Bell was allegedly stabbed by his wife, former Miss Michigan USA Kenya Bell, with a box cutter.
Warriors guard Charlie Bell was reportedly stabbed by his wife in a domestic dispute last weekend in Michigan. Genessee County prosecutor David Leyton charged Bell's wife Kenya Bell, the former Miss Michigan USA, with domestic violence and assault with a dangerous weapon on Monday.
According to NBC25 and police accounts of the Sunday morning incident in Grand Blanc Township, Kenya Bell is accused of stabbing her husband with a box cutter.
MLive.com reports
that the incident occurred in the presence of their children.
The assault occurred inside Charile Bell's home in Grand Blanc Township in the presence of two children, Leyton said. Leyton declined to release any more details on the incident. "It's a tragic situation," he said. "They're entitled to some privacy."
The website also notes that she was released on $5,000 bond.
Late Monday night, Charlie Bell
wrote on Twitter
: "I'm fine. I didn't get stabbed. Lol."
On her website
, Kenya Bell describes herself as "very loyal and loving."
I cherish my family and friends and I'm very loyal and loving. I'm at a stage in my life where because I've put all of my dreams aside for years and worked for my husband to help him achieve his goals, I'm now working to achieve some of mine. Yep I'm dreaming big. Ladies..Dream big with me. :)
Yes I own a hybrid Lexus, a convertible BMW, a 6 carat diamond ring, and a 10,000 square foot house. But from November to April, I'm a single mother, working as an cheerleader (supporting my husband at every game) and yes, I still have my own hopes and dreams.
Charlie Bell, a 32-year-old guard with seven years of NBA experience, averaged 1.7 points and 0.7 assists in 19 appearances this season. He has a player option for 2011-2012 that will pay him $4.1 million. Look for the Warriors to shop his expiring contract just as soon as ... oh, wait, they're already on the phones.
The news comes roughly two weeks after NFL player Brandon Marshall was
allegedly stabbed by his wife
.