The Miami Heat will reportedly work out free agent center Eddy Curry. Posted by Ben Golliver.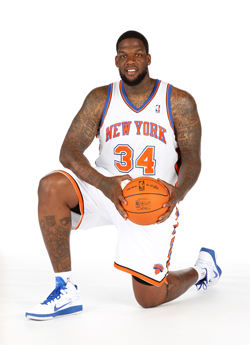 Back in April
, much to everyone's surprise, the Miami Heat reportedly considered signing free agent Eddy Curry.
The massive center -- who reportedly weighs well above 300 pounds and has dealt with financial problems off the court -- has played in just 10 games combined since the 2007-2008 season. He's a giant red flag in every sense of the word.
Nevertheless, on Sunday,
HoopsWorld.com reported
and
the Sun-Sentinel confirmed
that the Heat will give Curry another look in a workout this week.
A source familiar with the situation confirmed Sunday to the Sun Sentinel that veteran center Eddy Curry has been working with the Miami Heat in recent days, as the Heat look at free-agent options.

By league rules, teams cannot currently work out free agents who finished the season on an NBA roster. Workouts of those types of free agents cannot begin until July 1, when a lockout is expected to be imposed, shutting down all league activity.
Given the expected turnover on their roster, the Heat, despite coming within two wins of the 2011 NBA title, are beggars when it comes to the center position and can't be choosers. They must explore all options -- including Curry -- as they look to address a frontline that was filled with aging vets last season.
Aside from
Joel Anthony
, who was solid once he took on the starting role in the postseason, the Heat have 36-year-old
Zydrunas Ilgauskas
and rookie
Dexter Pittman
on the roster for next season. Ilgauskas recently exercised his option to return next season but is closing in on retirement quickly. Pittman played just 11 minutes for Miami this season, although his role is sure to increase, at least to some degree, next season.
Complicating matters is the uncertain nature of the NBA's labor situation. If Miami knew for sure that there will be a mid-level exception in the next Collective Bargaining Agreement, they could be reasonably certain of acquiring a solid center in free agency. Those details are up in the air, though, and with so much money committed to
LeBron James
,
Dwyane Wade
and
Chris Bosh
, the Heat are left to explore every possible veteran's minimum option in the even the league does move towards more of a hard cap system.
That's where Curry comes in. A cast-off and laughingstock for years now, it would be nice to see him add another chapter to his NBA career. More importantly, he would be a great new character in the South Beach sitcom/soap opera.