Charles Barkley says it will take a "miracle" to avoid an NBA lockout. Posted by Ben Golliver.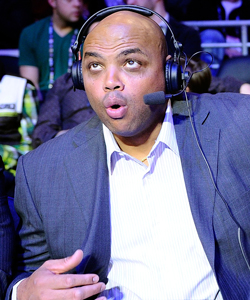 The latest dispatch
on the NBA's labor negotiations from CBSSports.com's Ken Berger doesn't sound particularly promising. Berger writes that the two sides will need to feel "the pain of a work stoppage" before negotiations pick up and notes that a source involved in previous NBA labor negotiations says, "It's going to be ugly." One person who would co-sign all of that: television commentator and Naismith Hall of Famer Charles Barkley. In an interview with ESPN Radio New York,
transcribed by Sports Radio Interviews
, Barkley forecasts doom and gloom, and blames the Miami
Heat
.
"I'm not saying this because I'm in the NBA, if you go back and look, David Stern has been the best commissioner in sports the last 25 years. It would take a miracle on his part not to have a lockout and I truly believe that. I think there's going to be a lockout, I think the owners are dug in, I think they want to send a message to these players.

"I think they're really upset by this LeBron James / Chris Bosh situation, because their teams don't have to be really good, but I feel like if they have a star in their market they can make some money. And if all the stars want to play together… we're almost becoming like baseball where you've got a few good teams and the rest of them stink."
It's difficult to buy everything that Barkley is selling here.
There's no question that limiting or restricting star player movement is a top priority for the owners. If a few more major free agency classes go the way of the 2010 class, the NBA could really be staring at a monumental divide between the haves and have nots.
But we're not there yet. We just wrapped up the most exciting playoffs in ages, when upstarts like the Memphis
Grizzlies
arrived on the scene, young, small-market teams like the Oklahoma City
Thunder
did major damage, and a carefully constructed roster of veterans, the Dallas
Mavericks
, took home the crown. The star-swamped New York
Knicks
were swept out of the first round, the Heat collapsed in the Finals and the Los Angeles
Lakers
embarrassed themselves after getting eliminated in the second round. A huge number of teams (Chicago, Boston, Miami, Dallas, Oklahoma City, San Antonio, Los Angeles, maybe even Orlando) entered the playoffs feeling as if they had a legit shot to win a title. Prognosticating for next season, it's similarly wide open. At least seven or eight teams have a decent shot at winning it all.
To summarize: player movement isn't yet at a crisis point, but it's smart for Barkley and others to look further into the future. The NBA, like most professional sports leagues, is a copycat league. The Heat's blueprint worked flawlessly right up until they choked two games short of the title. They'll be in the championship mix for at least the next five years. That's a plan worth emulating. Establishing some stiffer checks and balances, given that set of circumstances, is logical and prudent.