Miami Heat All-Star guard Dwyane Wade and Los Angeles Lakers guard Kobe Bryant would reportedly consider playing overseas during a lockout. Posted by Ben Golliver.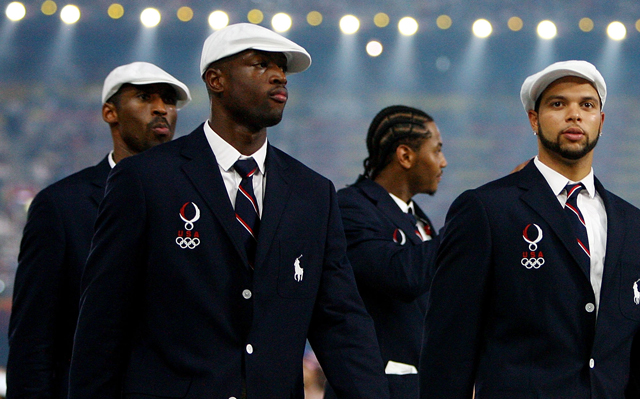 New Jersey
Nets
All-Star point guard
Deron Williams
is known for his ability to lead a fast break. This time, it might involve crossing the Atlantic Ocean.
One day after Williams reportedly agreed with Besiktas, a club in Turkey, on a one-year contract with an opt-out clause so that he can play overseas in the event of an NBA lockout, reports are surfacing that other marquee NBA stars are potentially interested in following his lead.
The Associated Press reports
that Wade says he would consider playing internationally if the lockout continues.
"We've known that the lockout was a possibility for the last couple of years," he said. "It's not just something that came overnight. (Williams) didn't wake up and say, 'All right, go play in Turkey.' Obviously, this is something that he felt that if a lockout was to last a long time, 'I would consider playing.' It's because of the game. He wants to play the game, wants to play it at a high level, and if we can't play in the NBA, he's going to take that opportunity to try to play somewhere else. Hopefully, we don't get to that point, but if we do, I'm sure a lot of guys will possibly explore it."

And Wade made it clear: He could be in that group.

"If there's an opportunity there, I'd consider it," he said.
On Thursday, we noted that Besiktas was interested in adding Los Angeles Lakers guard Kobe Bryant too.

Yahoo! Sports later reported on Thursday that Bryant is open to entertaining offers as well.
Bryant is willing to listen to overseas offers, sources close to him told Yahoo! Sports on Thursday. Those could come out of Europe or the Far East, and, yes, even Istanbul, the gateway bridging Europe and Asia.
As CBSSports.com's Ken Berger noted, the risk of injury, questions about whether international teams can afford to pay star-level contracts and roster space issues will likely ensure that we don't see a full-fledged pilgrammage of NBA stars overseas.

But Williams already has the Turkey option in his back pocket, and that's a nice thing to have. An available stream of tax-free money, a relatively low-pressure environment to play in against subpar competition, all the amenities and luxuries that go with being an international star in a cosmopolitan city like Istanbul. Things could be a lot worse. Other players, including stars, are smart to want that extra level of financial security and the opportunity to play competitively if they can get it.

Right now, it feels like stars, with nothing to lose, are putting up a sign that reads "NBA Player For Hire." Now we wait to see how many international teams are able to pay to play.