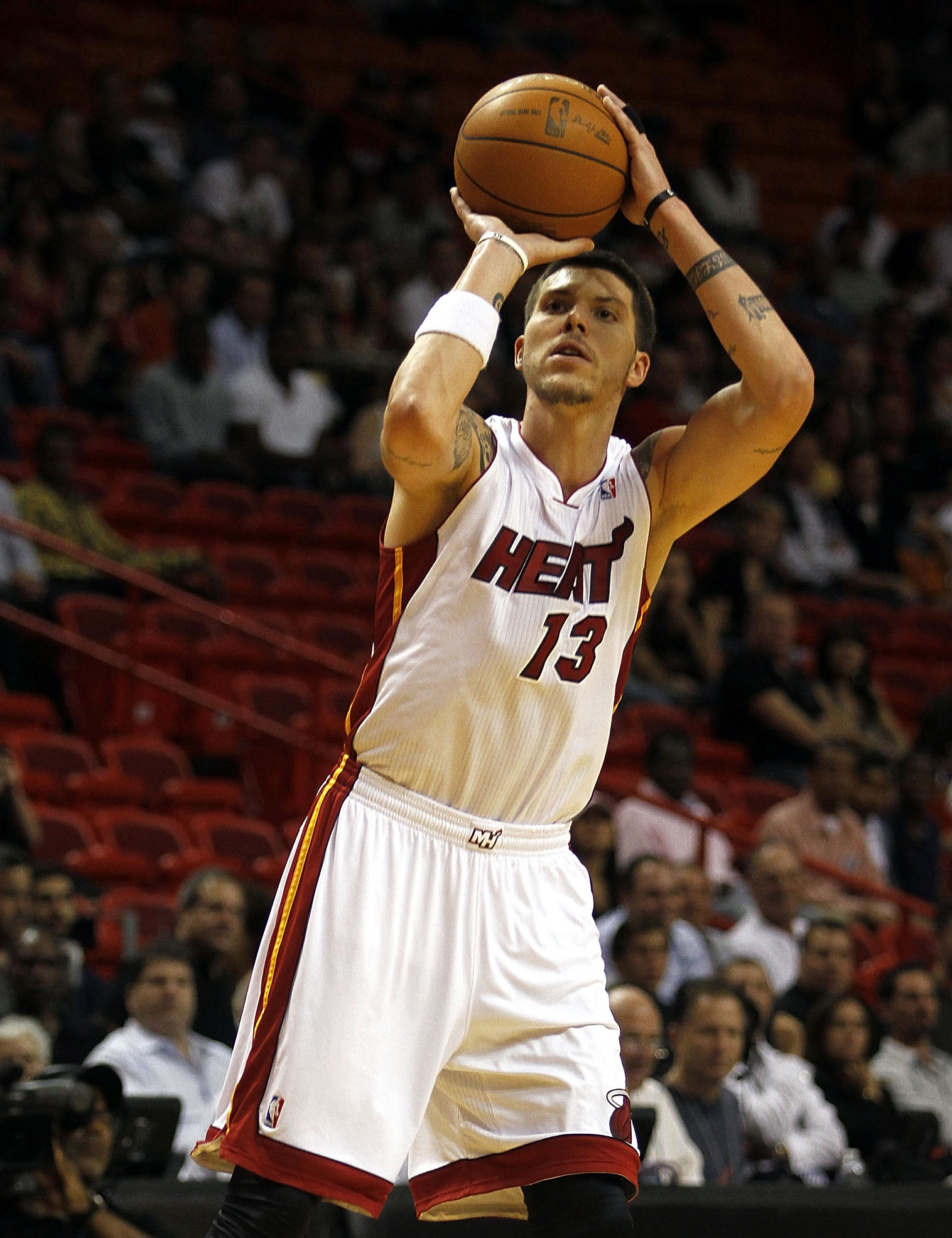 Posted by Matt Moore
Mike Miller
was kind of in pieces in the Finals. He didn't complain, and he rebuffed all questions about potential injuries. But ask anyone who had been around the team for more than a week and they would tell you the guy was basically stuck together with duct tape. Both thumbs, leg injuries, a sore back and a shoulder that was injured in Game 1. He shot, we winced.
Turns out it's been quite the process to put him back together again. Miller spoke to his hometown paper in Mitchell, S.D., and revealed he's had two surgeries since the Finals, not just one. After having thumb surgery, which was expected, he also had the shoulder worked on:
Since the conclusion of the playoffs, Miller said he's received surgery to his shoulder and his thumb.

"I've been trying to glue myself back together, kind of like the humpty-dumpty man right now," Miller said. "I've been out since the season's been over. It's a little bit frustrating, but hopefully it will give the rest of my body a chance to heal up and take a break."
via
Mitchell native Mike Miller reflects on
Heat
's season | The Daily Republic | Mitchell, South Dakota.
Miller is one player who could benefit from the lockout. He hasn't been fully healthy in years and could use the extra time to get his body right. The Heat need him as a pure shooter, and that's hard to do when your thumb and arm are both jacked up. Miller shot 40 percent from the field this year, down 10 percentage points (!) from 2010. This on a team that consistently was in need of better offensive weaponry. He shot 30 percent in the playoffs from deep. A sharpshooter, shooting 30 percent from deep.
Not everything went wrong for the Heat in the Finals.
But it was close.
(HT:
South Florida Sun-Sentinel
)