Posted by Matt Moore
Let me catch you up.
There's a D-League team called the
Fort Wayne Mad Ants
.
They have a mascot that is a 6 1/2-foot tall red ant. It was quickly tagged simply
"Nightmare Ant"
by
J.E. Skeets
(on Deadspin at the time).
Nightmare Ant
now has his own Twitter
.
Nightmare Ant
is now planking
.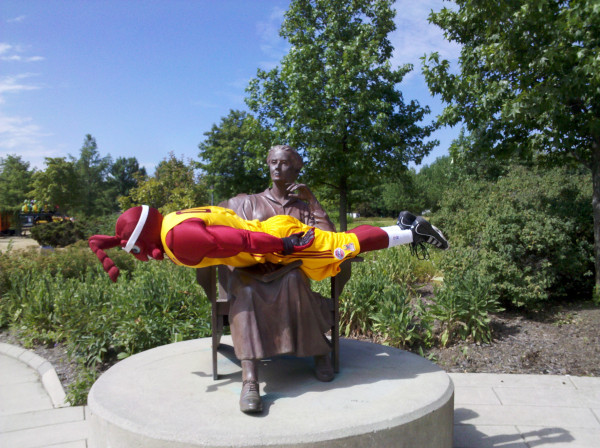 That concludes this message.